In the deep ocean, China stands out
By ZHANG ZHIHAO | China Daily | Updated: 2017-06-16 10:21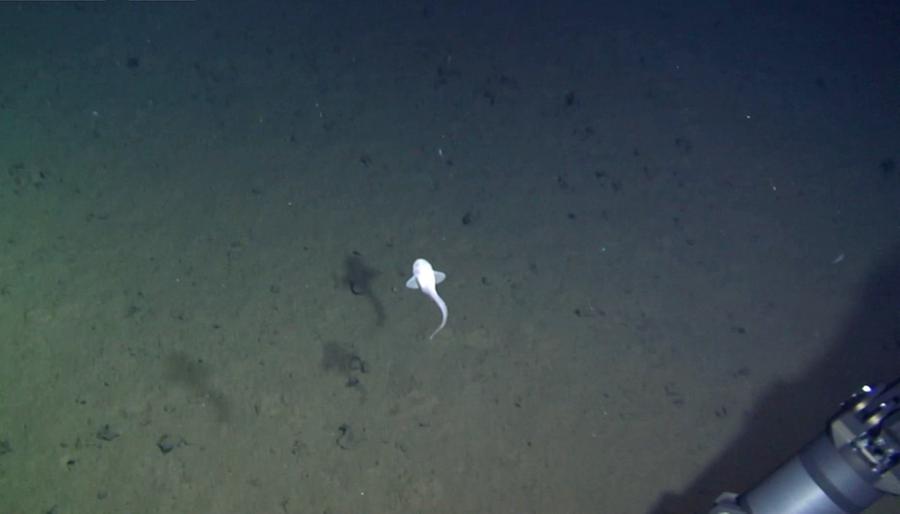 Jiaolong takes a photo of a snail fish in the deep sea at a depth over 6,500 meters in the Yap Trench in the Pacific Ocean, on June 15, 2017. The purpose of the mission is to conduct research in deep-sea biotic communities and gene resources, according to scientists on the mother ship Xiangyanghong 09. [Photo/Xinhua]
Final frontier
The deep sea is often regarded as Earth's final frontier. Its exploration can yield a better understanding of how organisms adapt and live in extreme environments.
For example, the Mariana Trench is an abyss whose deep water temperatures are a chilly 1 to 4 C, and pressures are 1,000 times greater than at the ocean surface. Yet life blossoms, due to hot water vents that emit chemicals such as hydrogen sulfide-food for bacteria and other microbes, which in turn support a variety of exotic creatures ranging from giant amoebas to bioluminescent fish.
Chinese scientists discovered 27 such vents in the Indian Ocean during the first stage of the expedition. In the South China Sea, they found rare biological specimens, including a branch of red coral attached to polymetallic nodules-clusters of minerals containing more than 10 elements, such as cobalt and manganese.