Xi inspects troops as China's military might on show
By Zhao Lei in Zhurihe, Inner Mongolia | chinadaily.com.cn | Updated: 2017-07-30 13:42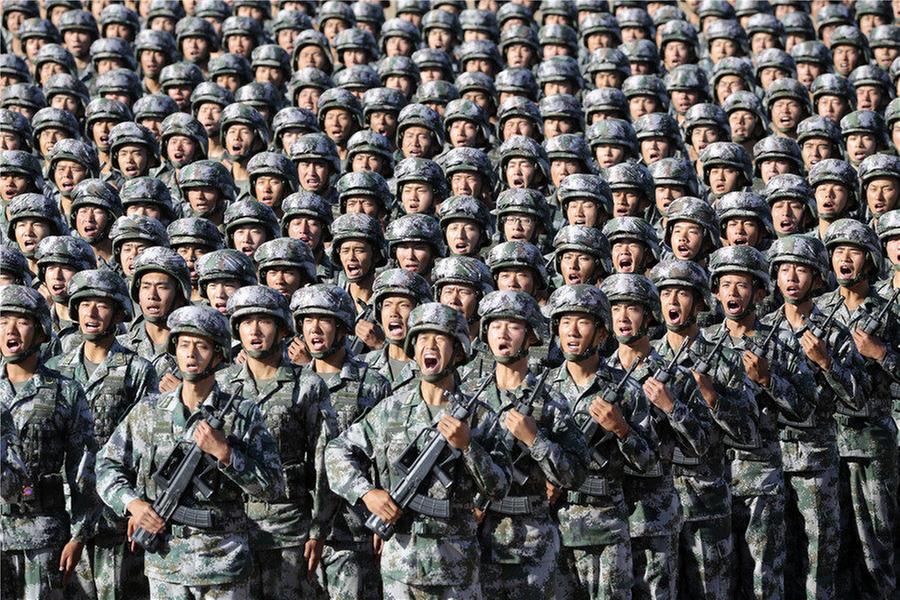 Troops prepare for a military parade at Zhurihe training base in North China's Inner Mongolia autonomous region, July 30, 2017. The parade was held to celebrate the 90th anniversary of the founding of the Chinese People's Liberation Army. [Photo by Feng Yongbin/China Daily]
On Aug 1, 1927, the then young Communist Party of China, which was founded in July 1921, led a military uprising in Nanchang, Jiangxi province.
It established its own armed force in the hopes of liberating the Chinese people from the hands of the Kuomintang rulers, local warlords and foreign imperialists.
The date was later commemorated as the birth of the PLA, known as the Chinese Workers' and Peasants' Red Army for a long time soon after the Nanchang Uprising. The current name was formally adopted in 1947, two years prior to the founding of the New China.
Troops attending Sunday's parade had just finished a field training at the Zhurihe base, the largest exercise field in Asia. The training was part of the military's annual routine exercise plan, the Defense Ministry said.
General Han Weiguo, commander of the PLA Central Theater Command which arranged the parade on orders of the Central Military Commission, said the event displayed the PLA's new structure and achievements made through President Xi's overhaul of the military in the past few years.
He said that the parade was characterized by its "closeness to combat", explaining that participating officers and soldiers were in battle uniforms with their weapons and equipment in combat-ready status. The military sent 12,000 troops, about 600 land and naval weapons, and nearly 130 aircraft to participate in the parade.