Xi inspects troops as China's military might on show
By Zhao Lei in Zhurihe, Inner Mongolia | chinadaily.com.cn | Updated: 2017-07-30 13:42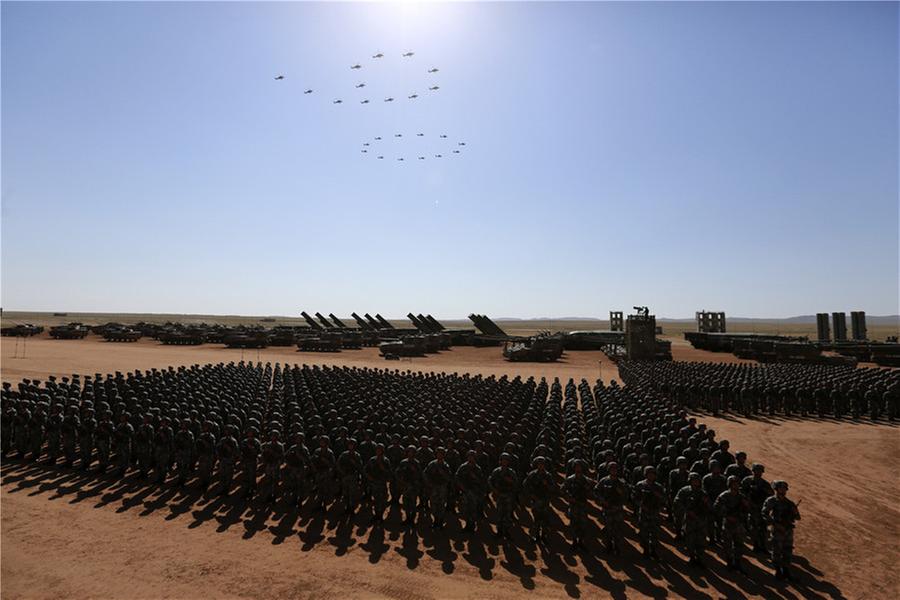 Twenty-four helicopters fly in the formation of the number "90" symbolizing the epic journey of the People's Liberation Army (PLA) in 90 years during a military parade at Zhurihe training base in North China's Inner Mongolia autonomous region, July 30, 2017.[Photo by Feng Yongbin/China Daily]
Seventeen attack helicopters then flew through the parade zone, forming two Chinese characters meaning August 1, the anniversary of the PLA. They were followed by another 24 helicopters that flew in the shape of the Arabic numerals of 90, symbolizing the 90-year history of the Chinese military.
Immediately afterwards, the PLA Ground Force's airborne assault unit made its public debut when 18 transport helicopters, guarded by eight attack helicopters landed and hundreds of soldiers disembarked at a rough training ground in front of the stage.
The tactic of using helicopters carrying troops to penetrate enemy defense was the first time the PLA has shown off fighting maneuvers in a parade.