Ice, snow hot commodities in Jilin
By Song Mengxing and Han Junhong | China Daily | Updated: 2019-04-26 08:05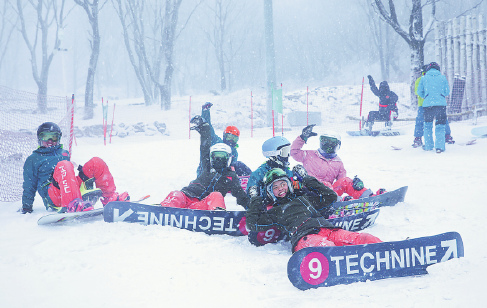 Athletes can get training in the park throughout the year, which increases their preparation time for the Olympic Games, said Liu Yijun, director at the Jilin ice-sports center.
Gai Dongping, vice-mayor of Jilin, said encouraging people to participate in winter sports starts with childhood. The city has spent more than 10 million yuan implementing a project for promoting ice-snow sports among primary and middle school students in the 2018-19 snow season, Gai said.
Professional ski instructors taught 75,000 students during the season and there were 75 provincial ice-snow feature schools.
To promote ice hockey, the city has set up 15 primary and middle school ice hockey teams and is home to eight youth ice hockey clubs, Gai said.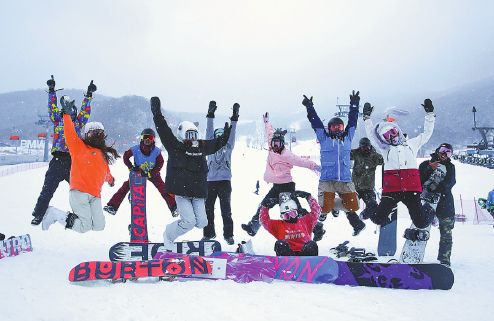 Wang Xiao, a ski enthusiast from Shanghai, likes skiing in Jilin: "The city's ski resorts have good conditions including snow quality. It snowed heavily just in March and I came to enjoy myself to the full," Wang said, adding she skied there for almost half a month during each snow season in the past three to four years.
Beidahu Ski Resort, a favorite of Wang, has 26 trails, offering not only broad and flat space to beginners but also tracks with different slopes that can be used for world-class competitions.
During the 2018-2019 snow season, the Beidahu resort saw its tourism revenue reach 170 million yuan, a year-on-year rise of 43 percent. Lake Songhua Resort, only 15 kilometers away from the city's main urban area, saw its tourism revenue rise to 223 million yuan in the same season, a year-on-year increase of 37 percent.