A question of table manners
By Zhang Lei | CHINA DAILY | Updated: 2020-03-28 10:04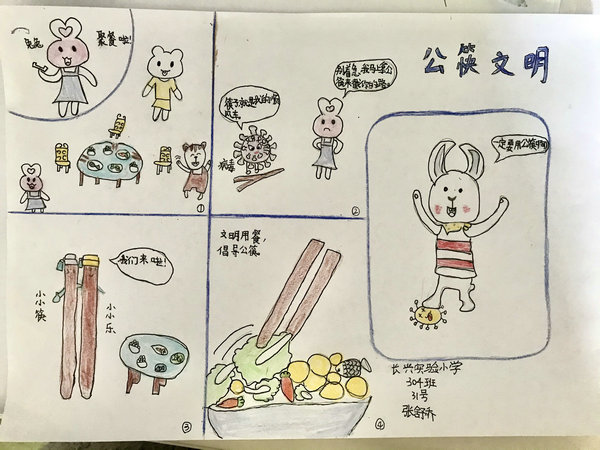 Last year the Youth United Questionnaire Network conducted a survey on dining habits. When eating at home, 46.4 percent of the 2,007 respondents said, they preferred individual servings. Dining out, the figure was 56.2 percent, and 72.9 percent of respondents said they favored public chopsticks.
Zhang Xu, a member of the Chinese Nutrition Society, forecasts that following the COVID-19 epidemic, a similar survey conducted now would show that many more Chinese would favor the idea of separate dining.
When SARS broke out in 2003 the China Hotel Association drew up standards for meal-sharing titled Conditions and Service Specifications for the Meal-sharing Facilities in the Catering Industry.
The COVID-19 epidemic has prompted Zhang to readdress the issue, with a view to greatly reducing the spread of diseases. On March 5 the association proposed measures on "using public spoons and chopsticks to cultivate healthy living habits". Some provinces and cities have also adopted dining standards and measures.
Meal-sharing is a product of history, Zhang says.
"The kind of meal-sharing used in the Tang Dynasty that combines an essential individual portion food etiquette with a warm communal dining atmosphere could be a paradigm for ensuring that one can both maintain food hygiene and Chinese traditions."
Contact the writer at zhanglei@chinadaily.com.cn