Bugs raised to dine on food waste
By YANG WANLI | China Daily | Updated: 2020-11-12 07:59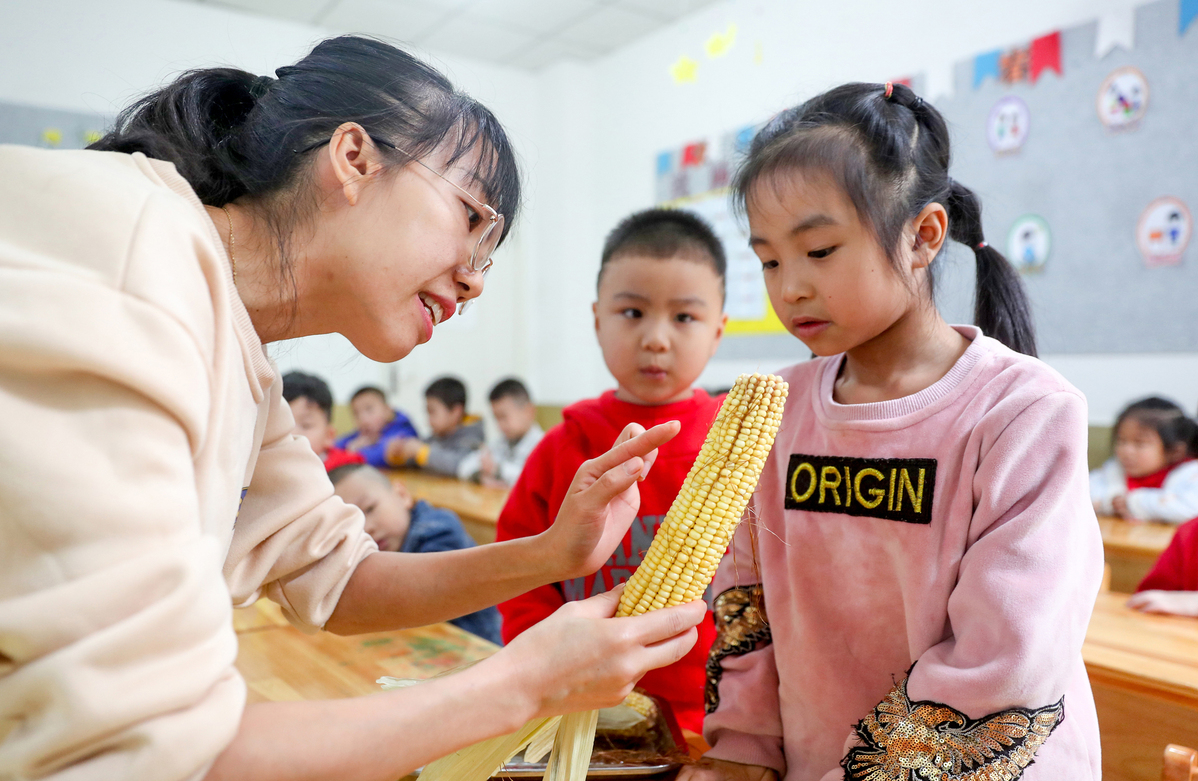 Initiatives launched
Of the food waste campaigns introduced in China, arguably the best-known is the "Clear Your Plate" initiative, which was launched in 2013.
Bai Yinzhong, 70, who experienced a period of severe food shortages in the early 1960s, is an avid supporter of this campaign.
Living in poverty-stricken Dongxiang autonomous county, Linxia Hui autonomous prefecture, Gansu province, he vividly remembers those desperate days. "I would have starved to death if no one had helped me out," he said.
However, thanks to the efforts of the central and local governments, residents have bid farewell to the bad times, and food shortages are no longer an issue.
"Although we no longer have to worry about food, farmers still work hard in the fields, as every grain is hard to come by. Seeing food being wasted is really painful," Bai said.
In Dongxiang, the government publicity department and the education bureau have launched initiatives to help consumers and catering enterprises reduce food waste and practice thrift. Anti-food waste posters and slogans can be seen in restaurants throughout the county.
Similar action has been taken in many other areas of the country, including Qingdao, Shandong province, where half-portion dishes are being served in many restaurants.
Gao Jie, who owns a local eatery, said, "Our waiters remind customers to order the right amount of food and ask them to pack the leftovers."
In Gansu's capital of Lanzhou, a city known for its handmade beef noodles, smaller bowls are being used by restaurants serving the dish, in an effort to reduce food waste.
Local resident Zhang Ziwei said: "In the past, I had to ask the chef to give me a smaller helping, as the portion was usually too large. Now, I can order a small portion, which reduces waste and is cheaper."
Efforts to end food waste and promote thrift are being made by catering companies and restaurants, which are reminding customers to avoid over-ordering. Different-sized portions are being encouraged to give diners more choice.
Colleges and universities have also joined the efforts to curb food waste.
Deng Weijun, a chef at Northwest Normal University in Lanzhou, found that part of the reason for food being wasted was that the dishes provided did not meet student tastes. As a result, he and his colleagues are monitoring leftovers every day and are optimizing menus.
Wang Xifen, president of the Qingdao Food Culture Research Association, said, "Food waste is a serious problem in modern society, and the COVID-19 pandemic is a further wake-up call that we should curb this as soon as possible."
Xinhua contributed to this story.