Jiangle ceramics
By Li Hongyang and Hu Meidong | China Daily | Updated: 2021-01-01 12:32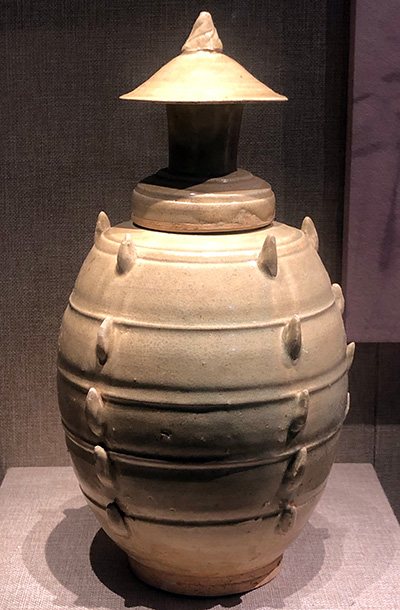 Yu recalled that he first had the idea of collecting porcelain pieces at the age of 12 when he happened to find a small dish with two butterflies painted on it near a construction site on his way home from school.
"I picked it up just because it was lifelike but never thought it was identified by some expert in our village as a porcelain ware dating back to the Qing Dynasty (1644-1911)," Yu said.
From then on, he began to pay more attention to old porcelain in the soil around his village in Jiangle county.
"At that time, people treated antiques as something of a taboo because ancient people who died had used them. Therefore, few people cared about the porcelain and wouldn't collect such items," he added.
Yu quit school at 16 due to the lack of financial support from his farmer parents and made a living by doing odd jobs, including planting crops and repairing watches.
In 2000, he opened a hotel while carrying on with his collection hobby. He bought things from antique markets in the province and resold some that appreciated in price.