Jiangle ceramics
By Li Hongyang and Hu Meidong | China Daily | Updated: 2021-01-01 12:32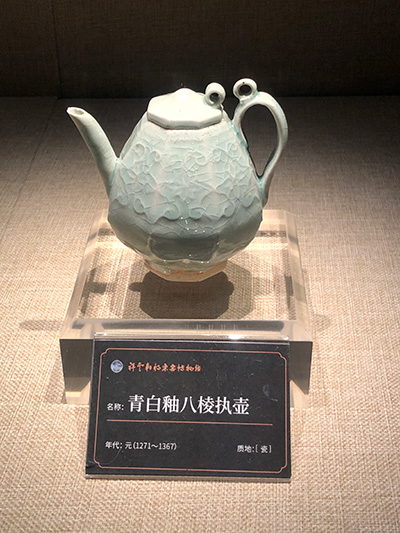 Now, Yu displays all his remaining antiques in the museum, which has become a first specifically for Jiangle porcelain.
Yu Leixi, the older of his two daughters, said her father had never bought any luxury items but put all the money in porcelain. At first she couldn't understand why her father used up his money in such a hobby. But as she grew up, she said she learned a lot from her father.
"Although my father didn't receive higher education, his life philosophy and insight into things go beyond those of some people even with a degree. His concentration on his hobby has made him a man with integrity. He has donated lots of precious porcelain to be shared with the public," she said.
The 29-year-old is following in her father's footsteps by studying heritage and museology for her master's degree from Shandong University in Jinan.
She is working on a dissertation about Jiangle porcelain while helping her father plan exhibitions across the country.
So far, they have displayed their collections in Peking University in Beijing, Xiamen City Museum in Fujian and West Taihu Lake Art Center in Changzhou, Jiangsu province.
"I haven't decided where to find a job but it would be related to Jiangle porcelain. It is such a rare culture that it should travel beyond the province to the rest of the country and the world."