Jiangle ceramics
By Li Hongyang and Hu Meidong | China Daily | Updated: 2021-01-01 12:32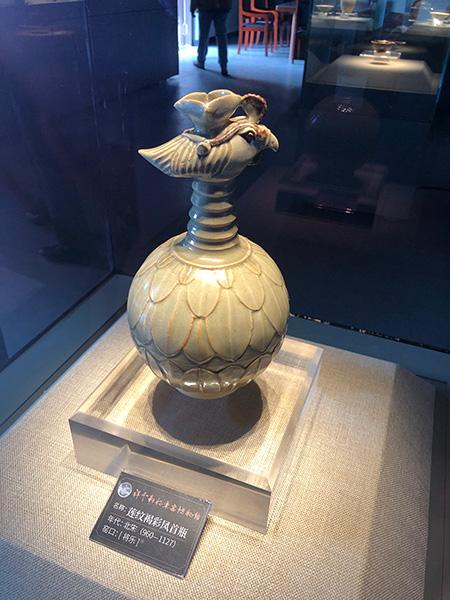 After years of collecting, Yu gradually realized that porcelain produced in Jiangle was both unique and delicate.
He said of that time: "Why not focus on collecting and researching Jiangle porcelain since I am a local and have every reason to do so?"
Since then, he would keep just Jiangle porcelain and use the money from selling other antiques to collect more such ware produced in his hometown.
In 2010, Yu removed a wall between a room that he had rented from his neighbor and combined it with his own room and renovated the space into a 150-square-meter family museum that opened to the public for free.
Since 1990, he has donated from his classic Jiangle porcelain collection to the county and Sanming city museums.
"My family opposed my donation drive because the porcelain cost us lots of money. But I thought such artistic pieces handed down from our ancestors should be shared with others. Besides, the government is a more reliable curator that can also better promote the Jiangle porcelain culture," Yu said.
In May, the county government established a museum and assigned Yu as the curator.