A tourism revolution
By Wang Ru/Gao Yamei | China Daily | Updated: 2021-05-28 09:30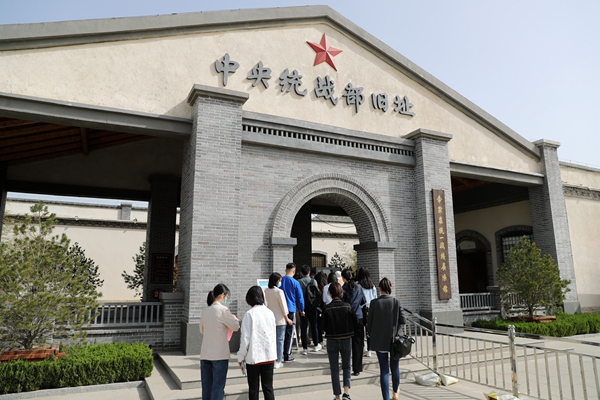 Almost coming to full circle, 29-year-old Hou was assigned Party secretary to Lijiazhuang by the United Front Work Department of the CPC Central Committee.
"I had known about the village's revolutionary history, but I didn't expect it to be such a popular tourist destination with such a good environment and a large number of visitors. I was a little confused as to what my role would be when I first arrived," he says.
So, he spent some time researching the situation there, visiting villagers' homes to learn about difficulties in their lives and trying to help. During the process, he gradually realized the weaknesses in the village's tourist development.
"With good ecological and cultural resources, the village has tourist elements like revolutionary tourist sites, homestays and fruit-picking gardens, but they are separated. The village did not have a mechanism to link all of these and vitalize them, so I wanted to establish such a mechanism," says Hou.
As a result, Hou led the village to cooperate with an outside enterprise to renovate 10 vacant houses of villagers, building them into homestays with different features. The homestays are managed by the enterprise in a unified way, and villagers enjoy an annual income of between 30,000 yuan ($4,680) and 70,000 yuan.