A tourism revolution
By Wang Ru/Gao Yamei | China Daily | Updated: 2021-05-28 09:30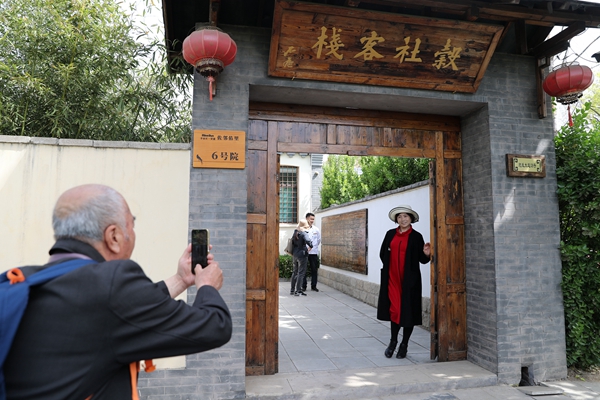 Graduating from Minzu University of China in 2018 with a master's degree in economics, Hou participated in research centered around poverty alleviation in the Tibet autonomous region with his professor from the university, and gained a theoretical understanding of China's wider poverty alleviation effort, including how to prevent people from falling back to poverty. He says that he has applied what he learned then to his practice in Lijiazhuang.
As a young grassroots official, Hou remains modest and often consults senior officials and villagers about his work. "There were so many things in the village I was ignorant of. The advice of others has helped me to avoid going in the wrong direction. I believe that, if local people can learn from me and receive my suggestions on many things, I should also remain modest and learn from them," says Hou.
His hard work has won praise from villagers. According to Han, Hou has "devoted himself to the villagers".
"He is busy doing things for villagers day after day. He usually visits our homes to check if we have difficulties, and tries to help us solve problems. He also offers us good advice on the development of our homestays," says Han.
As a member the United Front Work Department of the CPC Central Committee, Hou has deep affection for the place where the department made its base all those decades ago.
"Returning to the former base, I feel like reviewing my original aspiration and mission as a member of the Party. People in these revolutionary areas have made a contribution to history, and we should not forget them in the new era," says Hou. "With our knowledge and capacity, we should try to help them live better lives."