Letters that heal the heart
By Wang Qian | China Daily | Updated: 2021-06-09 09:00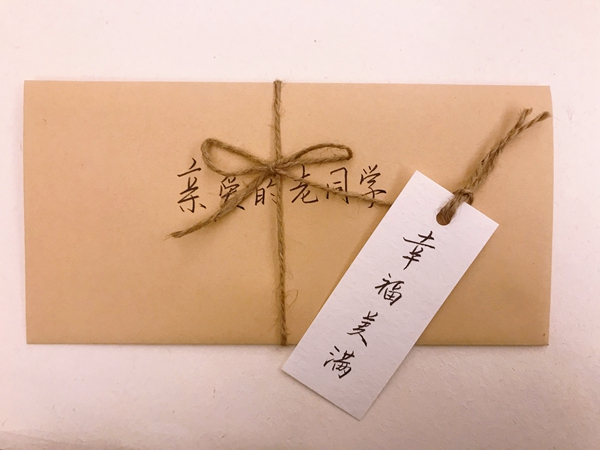 Between the lines
When Feng was a girl, her grandmother taught her calligraphy and poetry. She remembers on weekends during her primary school days, she used ink and brushes to practice calligraphy on old newspapers with her cousins.
Letter writing has been Feng's family practice before the keyboard era. Letters discussing problems and challenges of her youth became a special bond linking her to home.
"You should spend more time on penmanship, and it will do you good in the future," reads a line from a letter sent to her by her cousin from Nanjing, Jiangsu province, in April 1999.
"These memories about calligraphy and letter correspondence have inspired my letter-writing business," Feng says. She wants to write letters for people, especially those who cannot express their feelings into words and those who are physically challenged.
"My services can be divided into two modes: to transcribe content that clients provide, and to compose content based on clients' requirements," Feng says.
After writing hundreds of letters for strangers, she has been deeply moved by their stories.
Once, a mother contacted Feng to write a letter to her child's kindergarten teacher. In the letter, the mother tries to give the teacher a full picture of her child by detailing her child's likes and dislikes. The mother also hopes that the teacher can give a hug when her child cries. Feng felt the worries and concerns of a mother whose child leaves home for the first time.