Letters that heal the heart
By Wang Qian | China Daily | Updated: 2021-06-09 09:00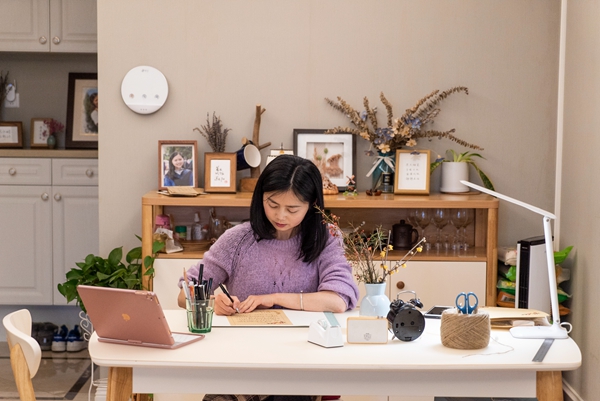 In mid-March last year, a doctor from Sichuan became her first client. He was assigned to help fight COVID-19 in Wuhan, Hubei province, during the 76-day lockdown.
The doctor contacted Feng to help him write thank-you letters to the Wuhan Red Cross Hospital and the hotel he stayed in for their care and support during his time in Wuhan. As mailing services were suspended during the lockdown, Feng wrote the letters on her iPad and emailed the letters.
"I told him that I wanted to write the letters free of charge, but he insisted on paying," Feng recounts.
Since then, her business took off. As of January, she has written more than 700 letters, with each letter ranging from dozens of words to thousands. Depending on the length of the letters, each letter can cost from dozens of yuan to less than 100 yuan ($15.6).
"Letter writing is a meaningful thing, and I want to make it into a lifetime career," says Feng, smiling. She resigned from her design job and became a full-time letter writer from June.