Letters that heal the heart
By Wang Qian | China Daily | Updated: 2021-06-09 09:00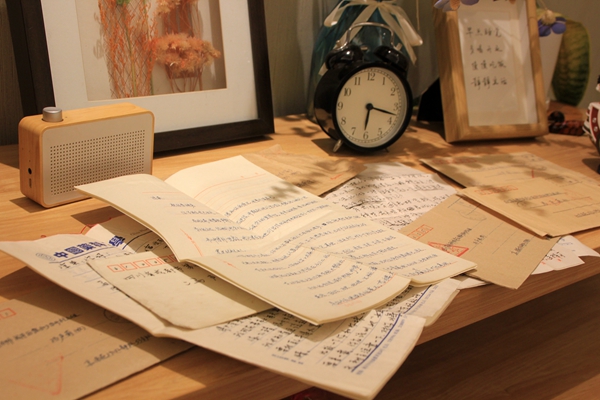 One man had asked her to write a thank-you letter to a hospital. When his wife was experiencing a critical situation during childbirth, he could not hold back his tears and the nurses came to console him. After the delivery process and receiving treatment, his wife and twin babies, a boy and a girl, recovered.
"He wrote about the whole delivery process in more than 1,000 words for me to compose a thank-you letter," Feng says.
One of the letters that greatly impressed her is from a man who described himself as a thief. He wanted to write an apology letter to the family that he stole money from at their wedding party. In the letter, he admitted his wrongdoing and returned the money back.
"There are so many letters that deeply touch me, telling stories about love and care. Some clients, especially those with love letters, will report to me on the latest progress or response from their recipients," says Feng, smiling. Positive feedback from her clients and the letters' recipients has motivated her to keep writing.
Letters that Feng refuses to write are threatening letters or complaints.
Some clients say Feng's online letter-writing store brings The Miracles of the Namiya General Store by Japanese author Keigo Higashino to life. The novel tells how general store owner Namiya communicates with neighbors through handwritten letters and offers sincere advice.
Many people have also approached Feng in the hope that letters can help them solve various problems.
"Their high expectations increase my stress because letter writing is only one way of communication, which cannot solve all the problems," Feng says.