Island of creativity
By Deng Zhangyu | China Daily | Updated: 2021-06-11 08:01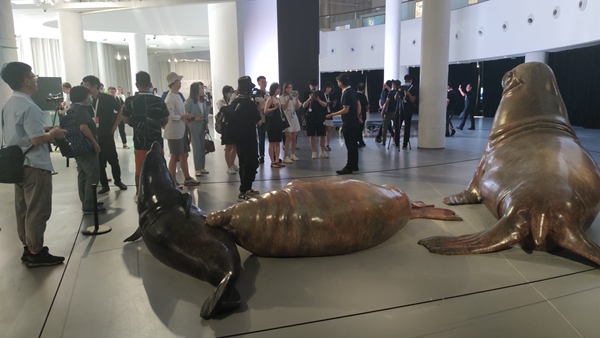 Due to the pandemic, the artist can't come to the museum to present his work in person, so it was made with cooperation between Chinese workers and the artist through remote communication. All the installations and sculptures by foreign artists have been produced in this way.
"The show is like a special dialogue between artists from across the globe while the world is fighting against the virus," says the curator.
The show was planned in 2019 and scheduled to open in 2020. The sudden outbreak of the pandemic disrupted that plan and the show was postponed to this year. However, to honor what was an unusual year, the show maintains its original title with"2020" in it.
"The artists and art institutions involved, along with the organizers, made the decision together to use 2020 in the show's title even though it opened in May 2021," says Li Jinsheng, president of the China Arts and Entertainment Group, which helped organize the show.
Li adds that the show is a kind of artistic encouragement to build "a Great Wall of art" against the virus.