Island of creativity
By Deng Zhangyu | China Daily | Updated: 2021-06-11 08:01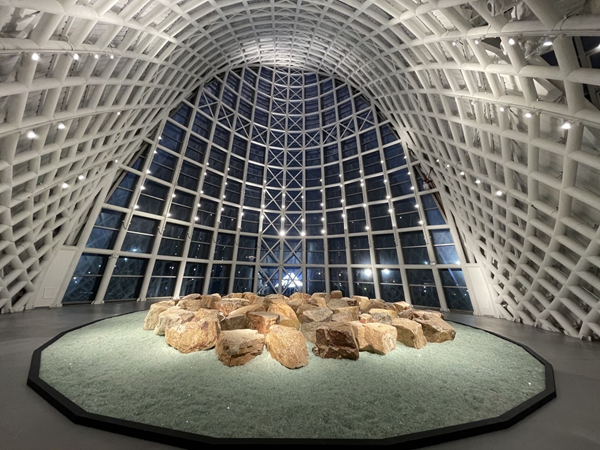 As the exhibition's "guest of honor", there's a special section of the show dedicated to Greek art. In Pavilion 6, artworks by 34 Greek artists offer a glimpse into the development of contemporary art in Greece from 1970 to 2020, including paintings, sculptures, installations, videos and multimedia works.
The section is the start of activity for the Greece-China Year of Culture and Tourism 2021. Greek Ambassador to China, Georgios Iliopoulos, says they didn't expect the pandemic when they planned the cultural year. They thought the show marking the cultural year would go digital but, to their delight, they now see it in a museum.
"The show is very impressive," says the ambassador. "We want to introduce Greek art to China. When the situation gets better, we hope Greece can reciprocate."
The exhibition also includes a section for young artists entitled Future Touch. Stayed on the man-made island for about two months to create their exhibits, five young artists used local materials to create large-scale installations that reflect their thoughts on issues such as environmental protection and consumerism.