Light entertainment beckons for night owls
By Xu Lin and Liu Kun | China Daily | Updated: 2021-07-20 07:30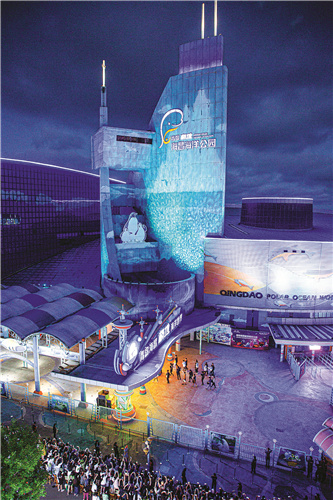 About 34 percent of nighttime travelers were born in the 1990s, 29 percent were born in the 1980s, and 12 percent were born in the 2000s.
According to a report released by Chinese tourism website Mafengwo, over 61 percent of those surveyed said that they would plan a nighttime itinerary in their trip. Most would have a night tour between one and four hours in duration, and their active hours were 6 pm to midnight.
The surveyed considered safety, easy transportation and a comfortable travel experience as core factors of nighttime tourism. Most made their nighttime tourism decisions on the recommendation of friends, and people sharing information on social media platforms.
Like other Chinese cities, Wuhan has been striving to improve its nighttime tourism to enrich the travel experience of visitors.
Last year, the Yellow Crane Tower unveiled an immersive light show, with holographic images projected onto the surfaces of the ancient architecture, like pavilions, terraces and towers, to explain the history of the area.
Visitors can rent traditional costumes and walk around to view the light shows from different spots, with beautiful reflections of the buildings on water.
They can experience Wuhan's port-city culture, which originates from the 19th century, by hopping aboard a one-hour boat tour along the Yangtze River, either during the day or after dark.