Light entertainment beckons for night owls
By Xu Lin and Liu Kun | China Daily | Updated: 2021-07-20 07:30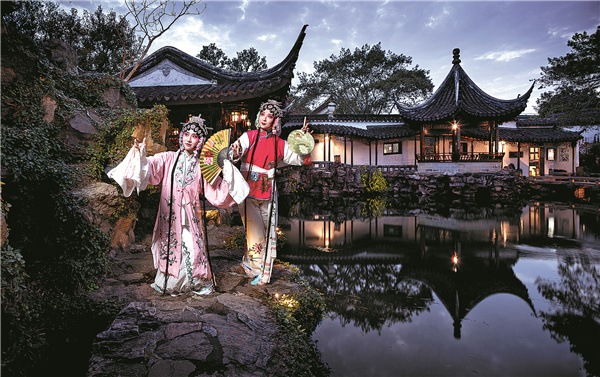 At night, they can pitch their own tent at the venue in front of a giant aquarium and spend the night with the marine animals.
She says the nighttime experience has a limit on the number of visitors, and their professional team ensures that such programs won't affect the biological clocks of the animals.
"The nighttime economy has become a new growth point for offline consumption in the post COVID-19 era. Nighttime culture and tourism activities are an important role that drives the nighttime economy," she says.
She believes that immersive experiences and light shows that combine technology with art and design, such as the drone performances that use the devices to create different images in the sky, are a new trend in nighttime tourism.
"Nighttime tourism in China has emerged in recent years, with more nighttime performances, food courts and cruises springing up across the country. Nighttime tourism has expanded the business hours of tourism resources and offered more possibilities for the development of the tourism industry," says Feng Rao, head of tourism research at Mafengwo.
"The current nighttime tourism activities are mainly light shows, large-scale performances and nighttime cruises, which are homogenized. With the demand of tourists becoming increasingly more personalized and diversified, the nighttime tourism market in China has more room for improvement," he says.