Virtually real
By Deng Zhangyu | China Daily | Updated: 2021-11-17 07:56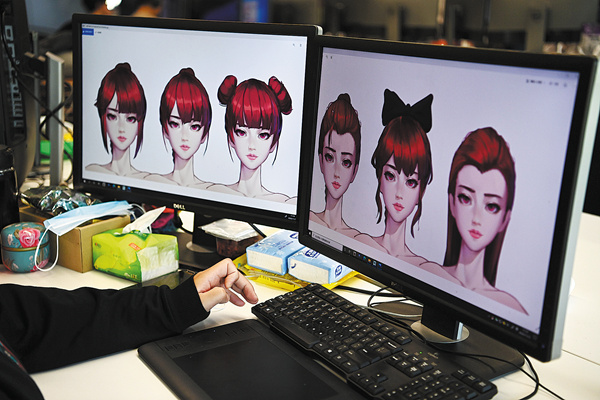 Luo's fans write songs, compose music, and draw illustrations for her, which have helped the avatar's personality develop-a personality which is basically controlled by its creator.
Luo performed with real celebrities at the 2021 Spring Festival Gala produced by China Central Television, becoming the first virtual idol to perform at the event and be seen by a nationwide audience.
Wu Ying, a college student in Beijing and a fan of Luo, says that these avatars meet all her expectations for idols.
"They have perfect appearances, voices and personalities. When I interact with them via livestreams, I feel that they're interesting and cute, like real humans," says Wu, adding that she is a die-hard fan of comics and animations.
Besides watching music and dancing videos featuring these digital characters, Wu also watches content featuring virtual influencers, who sell consumer goods via livestreaming platforms. They have become part of her life, says the 20-year-old.