Famous artwork inspires dance
By Chen Nan | China Daily | Updated: 2021-11-25 08:02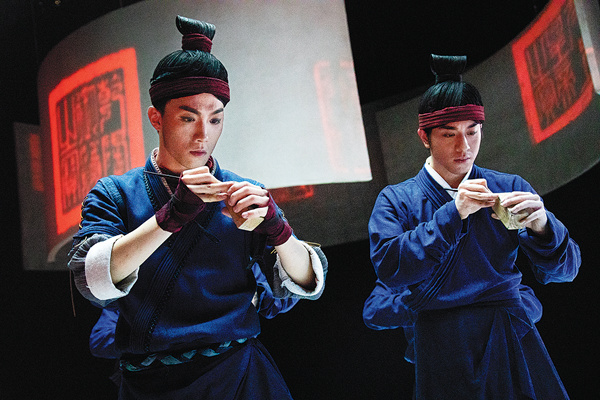 For over a year, Zhou and Han worked on choreographing the dance piece. Along with more than 40 dancers of the China Oriental Performing Arts Group, they started rehearsals in March this year.
On Aug 20, the dance piece, titled Poetic Dance: The Journey of a Legendary Landscape Painting, premiered at the National Center for the Performing Arts in Beijing. With warm feedback from audiences, the dance piece is now touring nationwide, with more than 50 shows, visiting about 20 Chinese cities, including Xi'an in Shaanxi province, Jinan in Shandong province, Xiamen in Fujian province and Beijing.
They tested their choreographic ideas over and over again to portray the painting's beauty through traditional Chinese dance movements. They also worked with the technicians to create a sophisticated set, which involves a revolving stage.
"One of the most memorable parts of creating this dance piece is working with experts and researchers at Beijing's Palace Museum, who are consultants on the production," says Han. "We visited their offices and saw them restoring cultural relics at the Palace Museum, which we had never seen before."