Famous artwork inspires dance
By Chen Nan | China Daily | Updated: 2021-11-25 08:02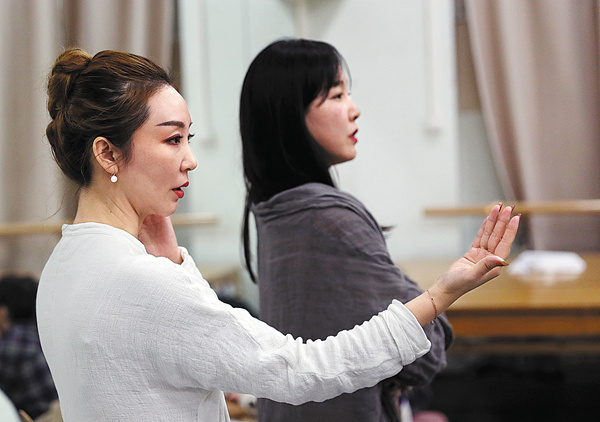 In 2018, the duo choreographed a dance drama, titled The Eternal Wave, adapted from a classic 1950s film and revolves around an underground Communist telegrapher who works undercover to fight against the enemy. Since its premiere, The Eternal Wave has been staged over 100 times nationwide and is one of the best-selling dance dramas in the country.
"Unlike our other works, which usually tell stories, this dance work is not a narrative. It's abstract and, like traditional Chinese paintings, leaves audiences enough space to imagine by themselves," says Zhou.
The two choreographers read messages posted by audience members on social media platforms and they were touched that people not only saw the beautiful dance moves, costumes and stage sets, but also expressed their love for traditional Chinese culture.
"People naturally got emotional, and even cried, when they watched it. It's in their blood," says Han.
According to Jing Xiaoyong, head of China Oriental Performing Arts Group, whose history dates back to the 1950s, 120 shows of Poetic Dance: The Journey of a Legendary Landscape Painting have been booked by theaters across the country in 2022.
The company also plans on shooting a film based on the dance, hoping to bring it to more audiences around the country and even abroad.
"We've already received invitations to perform it abroad, but due to the COVID-19 pandemic, we have had to postpone our plans for taking the production on an overseas tour," says Jing.