Swallow kite skills enjoy flight of popularity
By Xing Wen | China Daily | Updated: 2022-01-15 10:59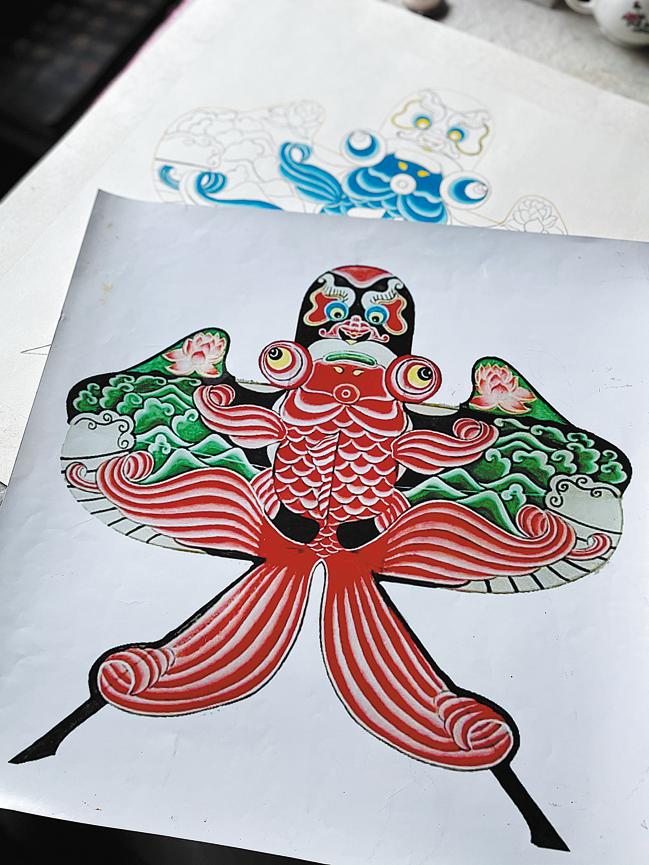 On a cold, frosty winter's morning, craftsman Yang Liping, 59, rises early to pack a bag of kite kits, then drives more than an hour to get to a community service center in Beijing's Tongzhou district.
There, a folk art workshop is held for the elderly from nearby communities. And it's Yang's turn to introduce them to the traditional shayan (swallow) kite and guide them as they have a hands-on experience of kite-making.
This kite-making craft originated from skills practiced by Cao Xueqin during the Qing Dynasty (1644-1911). Cao, better known as the author of the Chinese literary classic A Dream of Red Mansions, has designed various styles of swallow-shaped kites with patterns, colors and the symmetrical structure reflecting Chinese people's traditional aesthetic preferences.
Cao also wrote a book in which he used catchy rhymes to explain the complicated process of making different styles of swallow-shaped kites, such as how to paint the outer coverings and how to choose suitable raw materials for the framework to better help the kite keep its shape and position when facing changing winds.
These beautifully designed kites have been hugely popular among Beijing residents for the past century, and tested the skills of craftsmen.
Yang is one of the inheritors of the craft. "Swallows fly from the north to the south when it gets cold and migrate back to the north when spring comes. The bird can, to some extent, symbolize the bond between the north and the south in China," says Yang.