Height of adventure
By Yang Feiyue | CHINA DAILY | Updated: 2022-01-17 08:24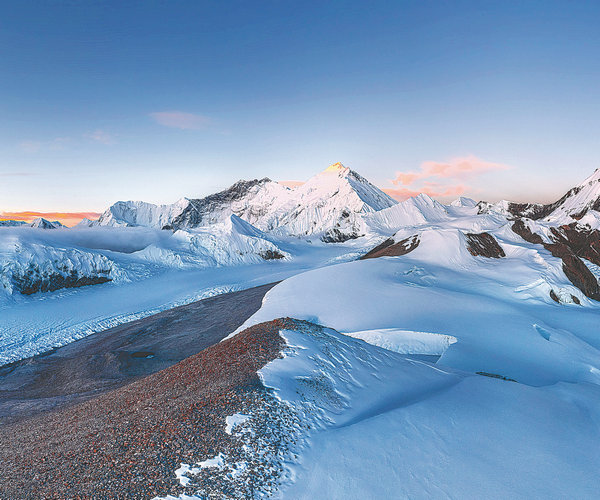 Photographers take images of Qomolangma from similar angles that mountaineers took a century ago to highlight the changing landscape, Yang Feiyue reports.
Ma Chunlin was beyond thrilled when he finally got the chance to take photos of Qomolangma, also known as Mount Everest, from various angles. In late November, the 26-year-old, originally from Hohhot, North China's Inner Mongolia autonomous region, named a peak "Lholin" during his trek. The area was also explored by English mountaineer George Mallory, who was part of an expedition to Qomolangma in 1921.
"Lho means 'south' in Tibetan, while lin means an 'enclosed place', and the whole name might be interpreted as a good place surrounded by glaciers in the south, which fits perfectly with the geological environment of 'Lholin'," Ma explains.
It didn't cross his mind that local guides would have readily taken on the nomenclature, which was soon used on the map by himalaya-info.org, one of the world's biggest platforms with information on the geography, topography and history of the Himalayas. Ma's mission shed some light on the changes in the Himalayas over the past 100 years.
In photos by Ma and his journey partner Dong Shuchang, one can clearly see, before the Kharta Glacier, a large lake, which could barely be seen in the photo taken from a similar angle by Mallory.