Guardians of heritage
Share - WeChat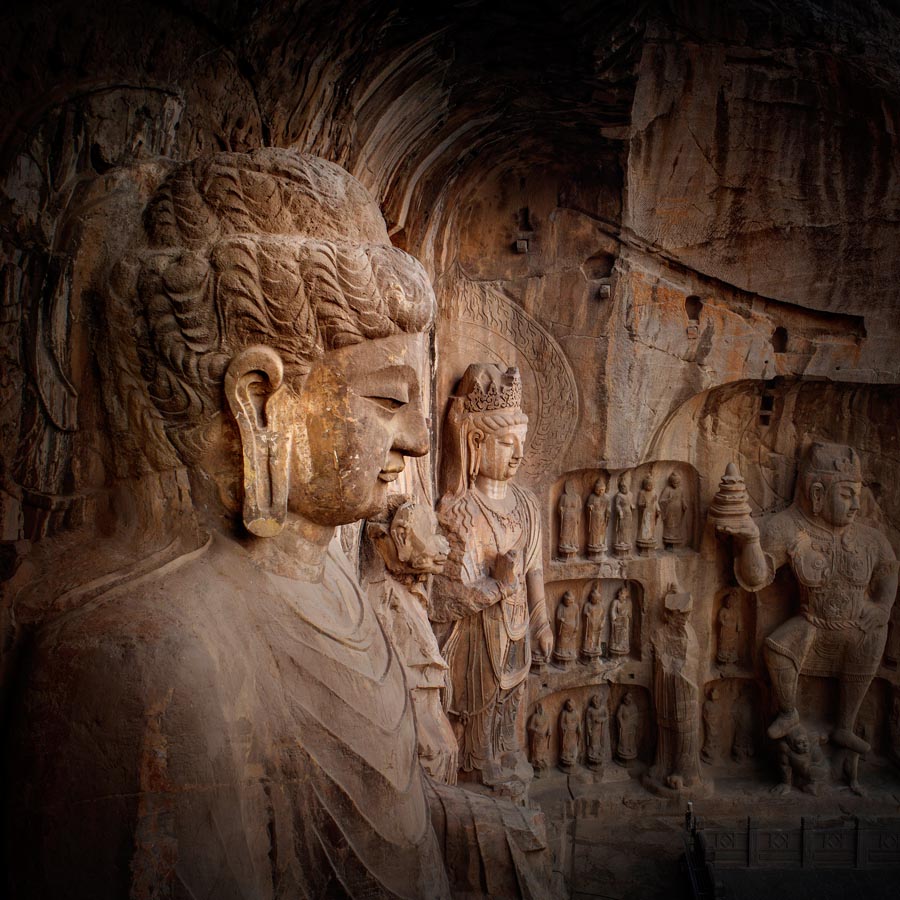 Liu's participation in restoring the Lushena Buddha statue in 1971 led him to a career as a conservator at Longmen. Fifty years seem hardly anything in the life span of a grotto, but for a man, it is almost a lifetime.
A new round of massive restoration, consolidating the statue, was launched in December. Perhaps, no one is a better candidate than Liu to join the ongoing project.
There are about 30 restorers working on the scaffolds, but none of those who participated in the 1971 project are involved in this restoration, except for Liu. "I'm the only one standing here again," an emotional Liu says. "It's an honor that I'm still needed."
Much better restoration equipment and technology are used today, but grouting the cracks, precisely and smoothly, still relies on experience and craftsmanship. And, crucially, a human touch.
"Only hands can make details perfect," Liu says.