Guardians of heritage
Share - WeChat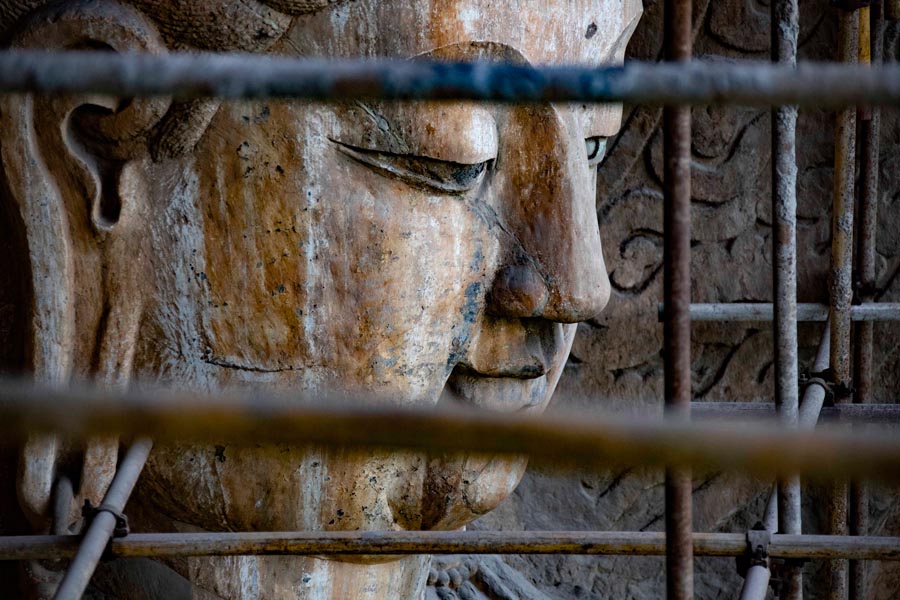 The devastating flood in Henan province last summer did not damage this marvelous cave. However, compared with the extreme weather, which can usually be forecast, the invisible but haunting damage of seeping water is a more dangerous enemy to the rocks, according to Ma Chaolong, director of the conservation center with the Longmen Grottoes Research Academy.
Ground penetrating radar, 3D scanning, infrared-thermal imaging and other modern detecting methods, which were unimaginable in the 1971 project, are adopted this time to draft a restoration plan. This will focus on tackling water-related problems and thus strengthen rock solidarity. "It's also like having a comprehensive physical checkup for Lushena," Ma says.
Shi Jiazhen, a veteran archaeologist and director of the Longmen academy, says: "Today, the restoration of grottoes is not merely an engineering project like in the old days. It provides a precious platform for various academic programs involving many other institutes and universities and it will be lastingly beneficial after the renovation ends."
Shi also considers that the case of Fengxian Temple gives new thoughts on how archaeology is viewed.
"People used to think archaeology is to excavate the ground," he explains. "But during restoration of the statues, we also have to research different dimensions of space."
For example, vestiges of gold foil that once covered the Buddha's face were detected, thanks to high-tech equipment, but no historical document that survives ever mentioned this key feature.
Experts know that, no matter how important their work is, it is eventually in the interest of the general public beyond the academic circle.
Tourists are welcomed to offer their ideas on restoration. Some are even allowed to climb up the scaffolds after professional training.
"It's a supervision of our work and a good education program as well," Shi says.