Guardians of heritage
Share - WeChat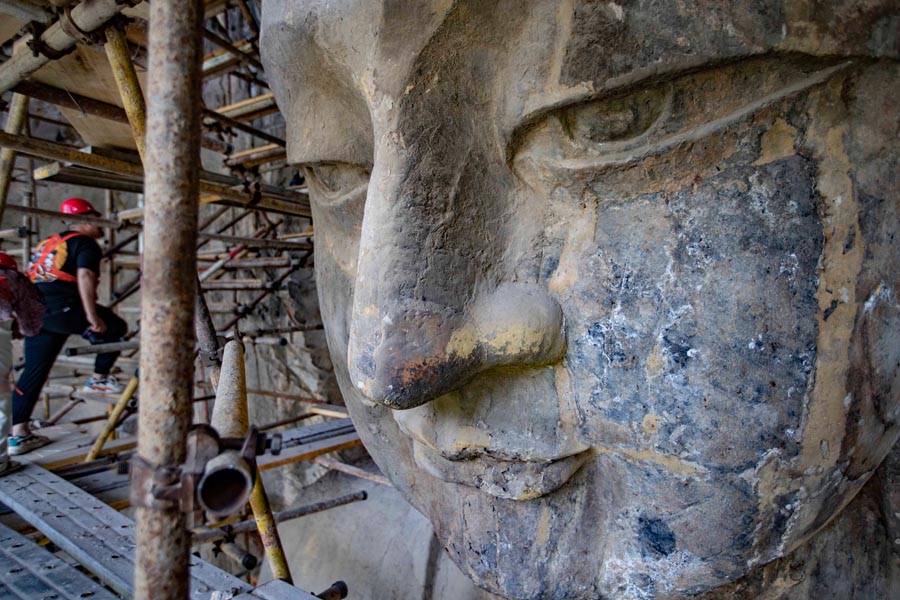 Currently, the largest-ever project of this type is ongoing. Dihou Lifo Tu (Emperor and Empress Worship the Buddha), a pair of highlighted stone relief paintings from the Northern Wei Dynasty, are now separately housed in the Metropolitan Museum of Art in New York and the Nelson-Atkins Museum of Art in Kansas City. Some of their scattered fragments were left in the Longmen academy.
"Thanks to cooperation among three institutions, the splendor of this national treasure will be shown again in life-size replicas," Gao says.
Last year, a series of short online video clips, in which young dancers of Henan present works featuring the province's cultural relics, including Dihou Lifo Tu, went viral on Chinese social networking platforms.
"You can see how eagerly people want the lost treasures to come back," Shi says. "But if their physical return still faces hurdles, at least we can find a practical solution to let their charm be admired by young generations. Protecting heritage is to face the future."
For Liu, the conservator, the golden age of stonemasons has vanished as if into thin air. Young people want more modern jobs, and the villagers have also moved to a modern residential community.
"My son doesn't deal with stone anymore," he says. "He is a bus driver taking tourists to the grottoes every day. It's all right because my family still serves Longmen."
Longmen means "the dragon gate", a typical auspicious signal in traditional Chinese culture indicating prosperity and success.