Guardians of heritage
Share - WeChat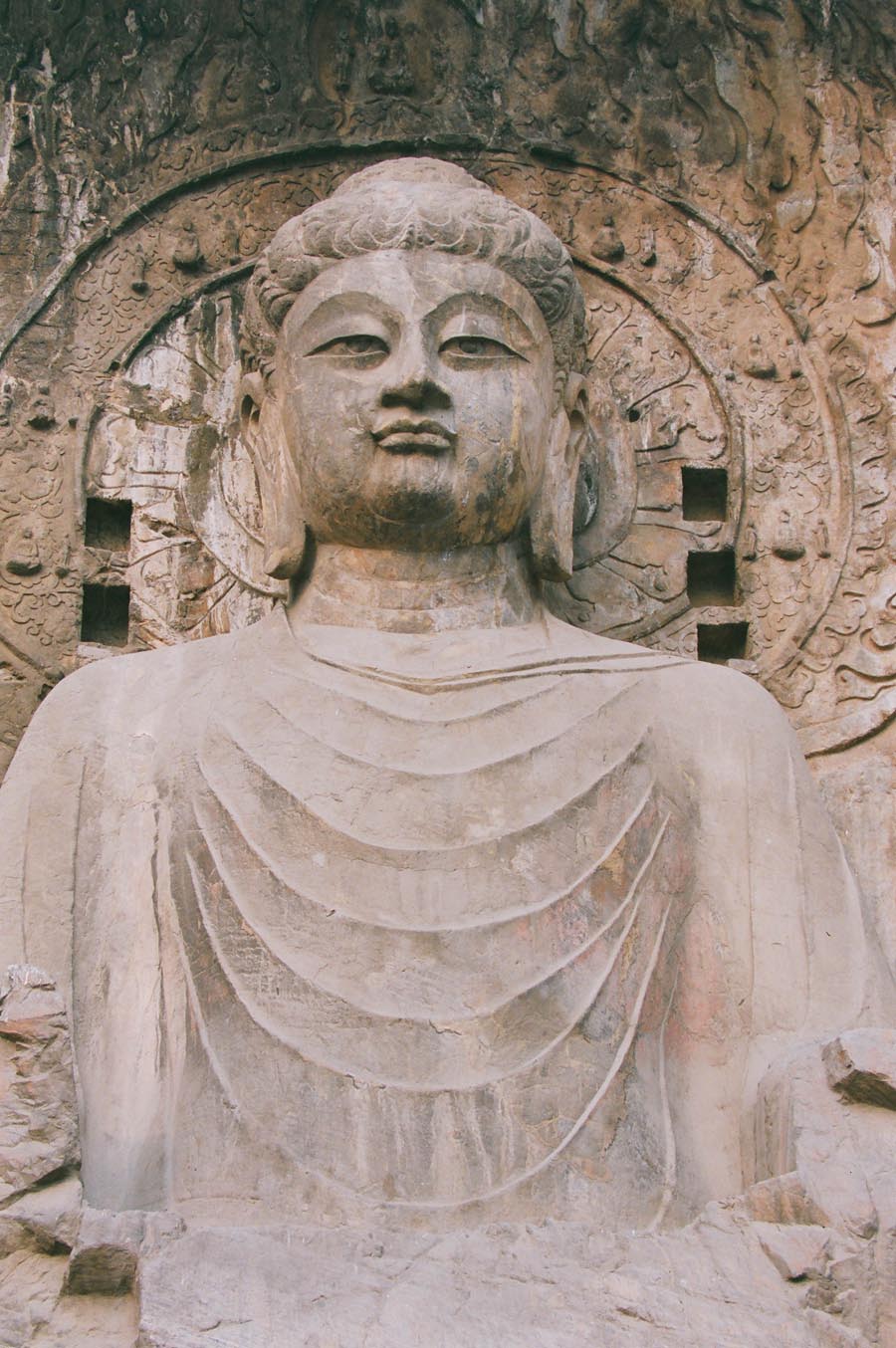 Birth of Longmen
Back in the mists of time, in 493 to be precise, when the capital of the Northern Wei Dynasty (386-534) was moved from present-day Datong, Shanxi province, to Luoyang, the royal tradition of carving Buddhist grottoes was introduced to this city.
In the following centuries, thousands of caves and niches were carved on the cliff, and the most intensive carving period dated from the end of the 5th century to the mid-8th century. Over 100,000 Buddhist statues were left in the 2,345 extant caves, now known as Longmen Grottoes.
"The sculptures of the Longmen Grottoes are an outstanding manifestation of human artistic creativity," according to UNESCO." (The grottoes) illustrate the perfection of a long-established art form which was to play a highly significant role in the cultural evolution in this region of Asia."
The site of Fengxian Temple, where nine giant statues of Buddhist deities were vividly carved, is undoubtedly the most recognizable icon among the grottoes. Carved during the peak years of the Tang Dynasty, it is speculated that Lushena's facial appearance was based on that of Empress Wu Zetian, and the cave also presented a scene of grand royal rituals from one of the most prosperous periods in ancient China.
As UNESCO highlighted, "the high cultural level and sophisticated society of Tang Dynasty China are encapsulated in the exceptional stone carvings".