Developing villages
By Yang Feiyue/Zhu Youfang | China Daily | Updated: 2022-08-05 07:56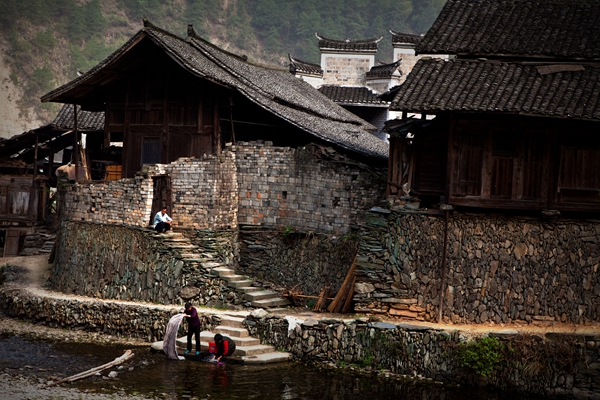 "When I came back a few years later, the crack was fixed."
The building has become a provincial cultural relic for its characteristics, which are typical of rural households that engaged in small-scale farming work in southern China.
Another vital element of Tan's work is taking portraits of villagers in old age.
He found that many senior people are in need of a photo for their funerals, so he makes a point of asking village officials to invite the elderly, usually those aged 80 or above, to get a free portrait photo.
"When I was a child, my mother told me it was not easy to bring me into the world," Tan says. "She said that whatever I do, it should contribute something to the society."
Therefore, Tan considers it a good deed to use his camera to fulfill the need of the elderly in those rural areas. "I'll print and mail their portraits to them for free," he says.
Over the past decade, Tan has mailed more than 3,000 photos. He takes pride in the fact that the photos have made their way to many old houses in the villages.