Developing villages
By Yang Feiyue/Zhu Youfang | China Daily | Updated: 2022-08-05 07:56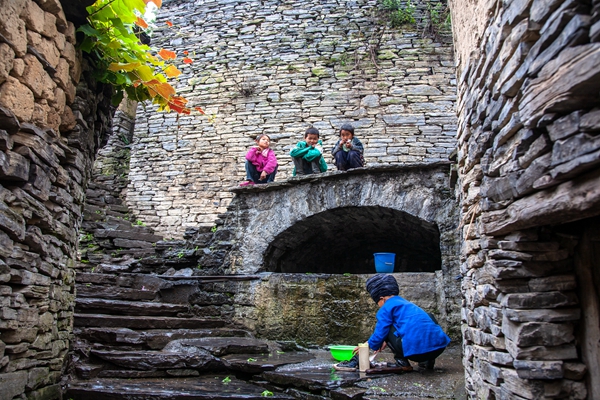 In Tan's opinion, the human element is an indispensable part of rural beauty, in addition to the natural landscape.
Tan still vividly remembers a scene where elderly villagers would smoke tobacco from a long-stemmed pipe around a fire pit during winter in Suining county of Shaoyang city in the central area of Hunan. "It was a magical sight, but many of the elderly are now gone," Tan says.
"Things like that are disappearing too fast, and are inimitable and extremely valuable," Tan says, adding that he has to act more quickly in the fight against the time to create more photos, words and films.
At the moment, a selection of Tan's work has been displayed at the Cradle of Hunan Soul exhibition in Changsha.
The show presents more than 130 works that include Tan's photography, as well as calligraphy and paintings by other local artists, and will run until mid-September.
Visitor Li Xiaoqian was impressed by Tan's work when she went to see the exhibition with her sister at the end of last month.
"I want to visit these villages after seeing them in the photographs," the 32-year-old Changsha resident says.