Film zooms in on topical tales
By Xu Fan | China Daily | Updated: 2022-08-16 07:51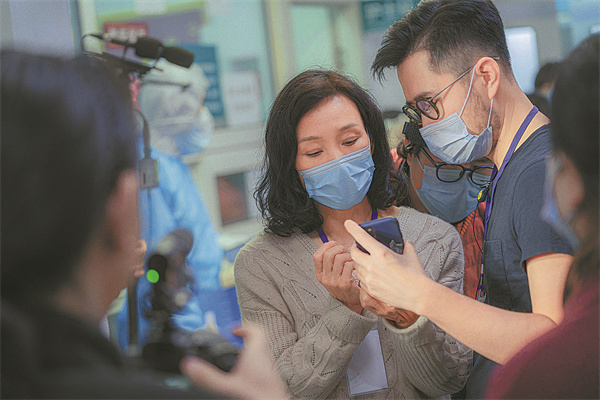 To most die-hard film fans, Hero is the kind of high-profile movie that will quickly seize their attention. Gathering Sylvia Chang, Joan Chen and Li Shaohong-three of the most prestigious female filmmakers in Chinese-language movie circles-the upcoming production, starring actresses Zhou Xun and Sammi Cheng, aims to take the audience back to a recent special period that has impacted every one of us.
Scheduled to open on Sept 9, the film consists of three standalone short stories, each unfolding through a woman's perspective, reflecting how ordinary people struggled with their plight when the COVID-19 pandemic started to spread globally in early 2020.
Then traveling overseas, Chen recalls during a telephone interview that she received a call from Dong Wenjie, the film's producer and founder of Beijing-based Meridian Entertainment, in late April 2020.
"At that time, I had read a lot of news reports, blogs online and seen photographs. I felt shocked about what had happened, which had become my impetus to tell a story about how such an unprecedented battle between humankind and microorganisms has changed our lives," says Chen.
Putting pen to paper for the script in May and then conducting preparation in July 2020, Chen led the crew to shoot the short movie in Beijing in January 2021, wrapping up the post-production work in April in the same year.