Film zooms in on topical tales
By Xu Fan | China Daily | Updated: 2022-08-16 07:51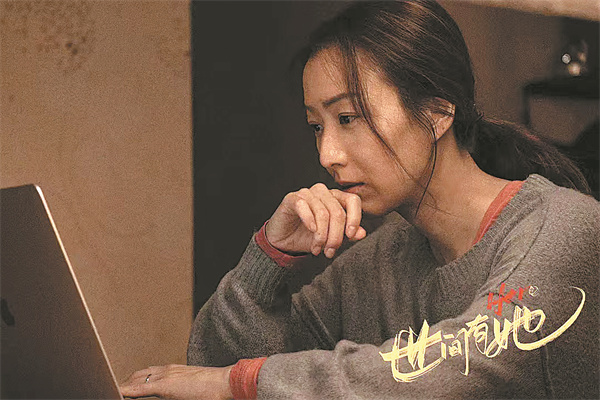 In the late 1990s, Chen started to shift part of her interest to direction. Hero most commercially successful directorial films include the 2000 movie Autumn in New York, which stars Winona Ryder and Richard Gere. Meanwhile, she is still devoted to performance, acting in a bunch of popular works, for instance, as a queen in the smash hit Ruyi's Royal Love in the Palace (2018) and a police officer in the blockbuster Sheep Without a Shepherd (2019).
Chen also appears in her latest directorial outing but even sharp-eyed movie fans may find it difficult to recognize her.
"There is one scene shot at a subway station. We needed a lot of people to play the passengers and pedestrians. Almost all members of the cast and crew, including me, joined the shooting in the backdrop," recalls Chen, laughing.
Unlike most of her previous films, which have a bigger budget and a larger number of crew members, Chen says the new film was shot mostly in a space with limited areas. "I didn't have a room to place the director's monitoring facilities, so it meant every staffer could come to get a look at the monitor's screen and see how the scenes were developing," she says.
Chen found that all the people, even those who were in charge of costumes and props, showed strong interest in the plotline.
"It's a bit unusual. Usually, they will take a break, play with their smartphones when their work is finished. So, I was surprised and touched to see them come to surround me, and I realized then that a movie could be universally resonating if it is about what has happened to all of us," she says.