An exercise in imagination
By Xing Wen | China Daily | Updated: 2022-08-19 07:55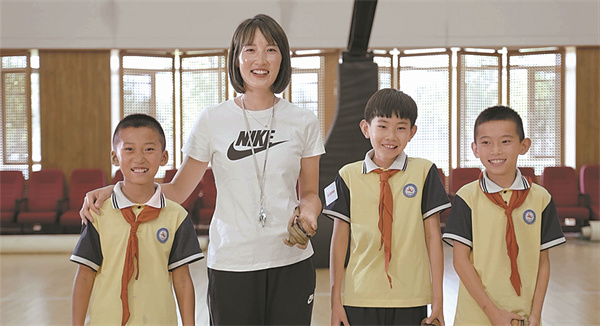 The program's co-initiator, China Education Development Foundation, has long been promoting high-quality, well-balanced development and urban-rural integration of education. Wang Jianguang, secretary-general of the foundation, says that running the Active Schools Innovation Awards program will help bridge the gap between the quality of physical education in rural and urban areas.
He adds that while Nike can mobilize more people, including star athletes, to promote the program and has conducted scientific research on how to better ensure sport safety, the foundation, which is more familiar with China's educational system, is able to lobby authorities at county-level, and schools, to actively participate in the program.
"Each year, we will select 30 outstanding cases from all the applications to staple together into a brochure from which more teachers can draw practical lessons from. This helps to provide strong impetus for the development of physical education in rural areas," Wang Jianguang says.
He holds that the program will leave a long-lasting and positive impact on schools and teachers at the grassroots level.
"Award-winning teachers and their colleagues have become even more inspired to continue to deliver innovative PE classes. Sometimes, where possible, we also help to upgrade the sports facilities of their schools," he says.