An exercise in imagination
By Xing Wen | China Daily | Updated: 2022-08-19 07:55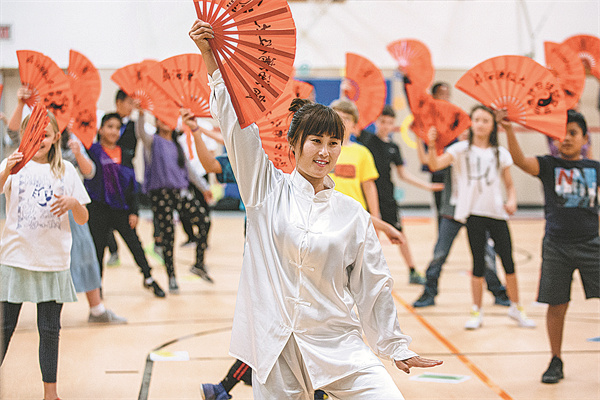 "In general, many of our award-winning teachers are good at things like converting unwanted materials into useful sports equipment, encouraging parents to participate in PE classes with their children or integrating games that are traditional to their locality into the school's PE curriculum," she says.
Guo Na, a primary school PE teacher from Ordos, Inner Mongolia autonomous region, is among this year's winners thanks to successfully integrating a traditional toy-a spinning top-into her lessons.
"I found that it's hard for young students in primary school to focus their attention on PE class. However, the spinning top can help to better engage them in class activities," she says.
More than 10,000 teachers from 31 provinces across China have taken part in the program since its launch in 2013, reaching 5.4 million students. Influential sports celebrities, including soccer megastar Cristiano Ronaldo, hurdler Liu Xiang, tennis player Li Na and sprinter Su Bingtian, have all been invited to promote the charity program.