An exercise in imagination
By Xing Wen | China Daily | Updated: 2022-08-19 07:55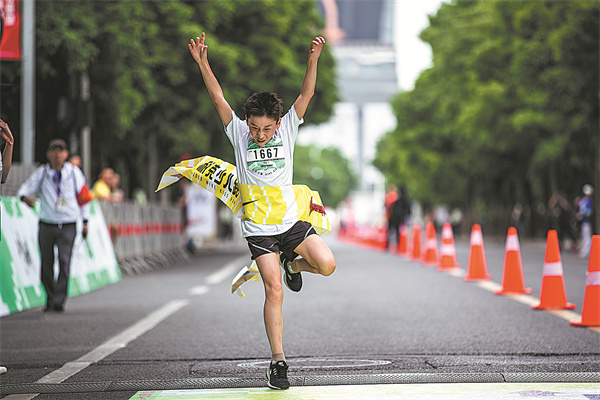 Lin Meizhen, a teacher from Xianling Primary School in the mountainous area of Fujian province's Quanzhou city, was a prizewinner in 2018, thanks to innovative attempts at making sports equipment with things available at hand such as used cans, old tires and water buckets.
For instance, a tin would be fixed to a wooden stick and used by children to strike a small ball into an opponent's goal.
Without decent sports facilities, Lin showed her ingenuity in helping the students to experience the joy of games, tap their potential and direct their youthful energy into sports-specific endeavors, even under difficult circumstances.
Fortunately, winning the prize enabled Lin's school to draw upon the resources of multiple social programs, which later joined forces to help upgrade the school's sports facilities.
Such stories are not rare to see among the award winners of the charity program.