An exercise in imagination
By Xing Wen | China Daily | Updated: 2022-08-19 07:55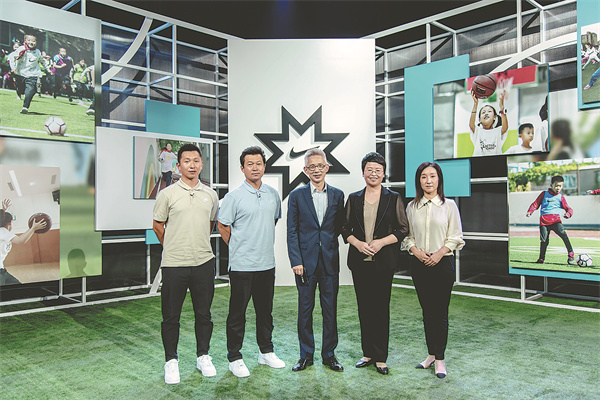 For example, the program sponsored the construction of a soccer field for a primary school located deep in the mountains of Longxi county, Gansu province, after a PE teacher from the school won the award in 2017.
Notably, the playing field was made from reclaimed material from recycled athletic footwear, manufacturing leftovers and plastic bottles, as a part of Nike's eco-friendly and corporate social responsibility endeavors. Nike has built more than a dozen soccer fields, basketball courts and running tracks across China from repurposed old shoes.
Xu Lin, head of social and community impact at Nike Greater China, says that they plan to construct more eco-friendly playing fields as part of the program, in a bid to both provide a safe space for children to play and, at the same time, pursue a policy of sustainable development.
Last year, China's Ministry of Education issued a set of "double reduction" policies to ease the burden of excessive homework and off-campus tutoring on students.
Xu regards the move as a driving force for the development of physical education, which also requires a systematic, scientific PE curriculum that provides students with a joyful, high-quality learning experience.
"I hope that the program can serve as a platform for physical education practitioners to share their knowledge and experiences, while Nike can use its resources to support schools and teachers," she says, adding that the use of digital tools is also encouraged to add further color to PE classes.