A rare sight to behold
By Zhang Kun | China Daily | Updated: 2022-12-23 12:08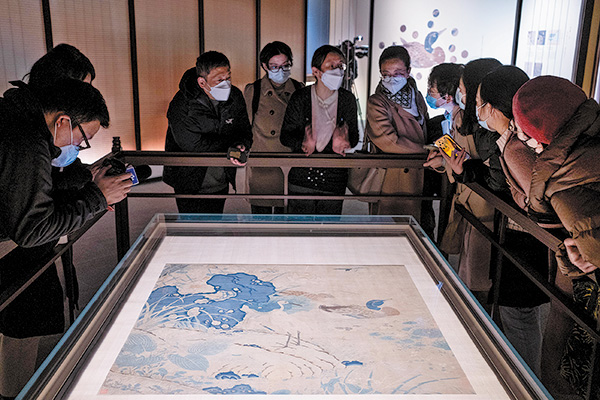 The Shanghai Museum is now holding an exhibition featuring Ducklings on a Lotus Pond, an incredibly rare silk tapestry that dates back as far as the 12th century.
Visitors will be able to view the artwork, which is the only large-scale kesi piece by Zhu Kerou, a legendary craftswoman in the Southern Song Dynasty (1127-1279), at the No 3 exhibition hall in the Shanghai Museum from Dec 17 to Jan 1, 2023.
The fragile silk artwork was donated to the Shanghai Museum in 1952 by the family of collector Pang Yuanji (1864-1949) and was on show for just a short while before it was put in storage for preservation. It was last featured in an exhibition in Japan in 1993.
As this year marks the 70th anniversary of the founding of the Shanghai Museum, the institution decided to showcase this treasured piece to commemorate the occasion.
"Ducklings on a Lotus Pond is the epitome of flower-and-bird kesi tapestry of the Song Dynasty (960-1279)," says Chu Xiaobo, director of the Shanghai Museum. "Viewers will find that any change to their perspective will result in the gloss flowing on the silk surface in a different direction, and in a variation of light and shading of the mountain rock, ...ducklings and flowers depicted."
Such "dynamic ethereality", he adds, goes beyond the reach of the painting, and even surpasses the aesthetics of conventional calligraphy.