A rare sight to behold
By Zhang Kun | China Daily | Updated: 2022-12-23 12:08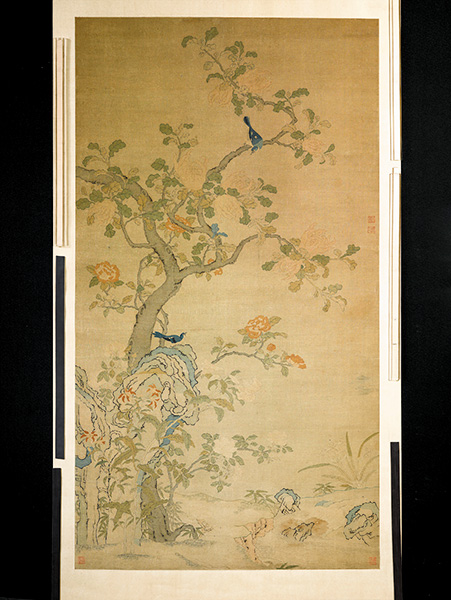 The artwork, which is 107.5 centimeters in length and 108.8 cm in width, depicts birds, plants, insects and rocks in a pond at the beginning of summer. According to Yu Ying, a researcher at the Shanghai Museum, the work is a unique, historic piece as such exquisite craftsmanship was "never before and never again achieved".
The Chinese handicraft of kesi, or silk tapestry, dates back to the Tang Dynasty (618-907), when wool tapestry was introduced to China from Western Asia through the Silk Road.
Traditionally woven by hand on a loom, tapestry is weft-faced weaving, in which all the warp threads are hidden in the complete work. The artisan would interlace each colored weft back and forth to create patterns and designs.
In China, craftsmen used raw silk as warp and boiled-off silk of various colors as weft, and this allowed for more details and visual expressions than wool. More than 80 threads can be found in each square centimeter of a kesi piece.
There is an adage that goes "an inch of kesi is worth an inch of gold "because of the intensive labor and craftsmanship involved. In this particular piece, some parts feature as many as 140 threads in 1 sq cm.
According to the inheritors of kesi, which is an intangible cultural heritage of China, adding a few more threads in a limited space meant addressing the challenge of "geometrical progression".
Zhu Gang, who goes by the courtesy name Kerou, was the most legendary kesi craftswoman in the Southern Song Dynasty. Based on the inscriptions and couplets in two artworks, Yu found that Zhu was a woman from Songjiang in today's Shanghai, and active during the reign of Emperor Gaozong (reigned 1127-62).