Huizhou heritage comes to life
By Wang Ru | China Daily | Updated: 2022-12-29 09:57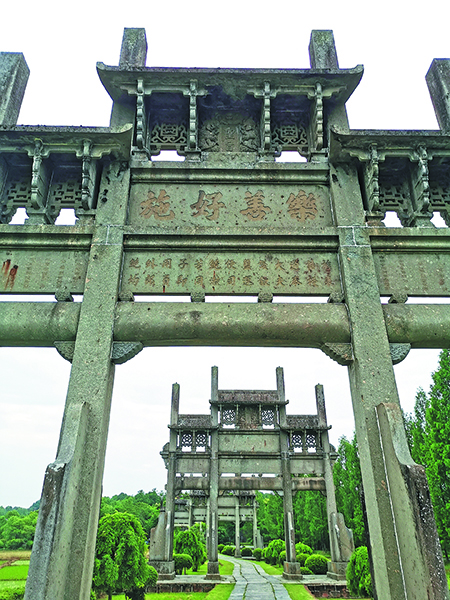 Besides ancient dwellings and paifang, ancestral halls, where clans would gather to make sacrifices to their lineages, form what is considered to be the three wonders of ancient Huizhou architecture. The three types differ in style and function.
Since people in an ancient Huizhou village were organized into patriarchal clan systems closely linked by kinship, ancestral halls were the locus of public life, where clans would gather to discuss important issues, according to Zhang.
Many of the ancestral halls are now opened to the public as tourist attractions or exhibition halls. Some feature magnificent architecture and exquisite carvings, while others are small but elegant — all have high artistic value and are treasures left by ancient people, says Zhang.
Shexian county used to be the administrative center of Huizhou, where many officials settled. It still keeps many of the old paifang, which tell a number of glorious stories about the past.
"Paifang, in the old times, were often dedicated to individuals as an award for sterling qualities, like a present-day certificate awarded for role-model behavior. They witness the struggles of Huizhou people, showing their positive attitude to life and their spirit to strive for the better," says Zhou Hu, deputy director of Shexian's cultural heritage administration.
Zhang says: "Dwellings are people's personal space, ancestral halls are public space for villages or clans, and paifang praise the morality or contributions of individuals. They, together with ancient bridges, courtyards and gardens, join to constitute the profound heritage of Huizhou architecture."