Huizhou heritage comes to life
By Wang Ru | China Daily | Updated: 2022-12-29 09:57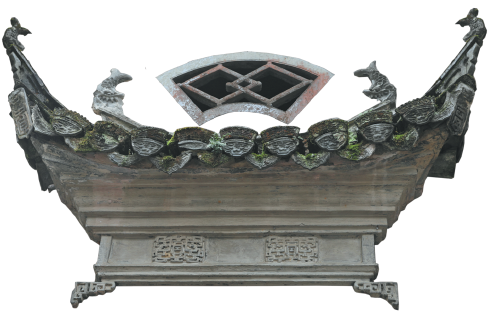 Folk customs
After returning to Xidi, Huang renovated his homestay. He says the tourism boom helps to protect and breathe life into the ancient village.
"Our houses are often wooden structures with brick walls, which require a lot of maintenance," he says. "Once a vacant ancient building has its roof tiles weaken, it leads to water leakage when it rains, and the wooden structure will rot. Therefore, it's important to keep people living in these buildings in order to maintain them properly."
Tourism development has brought many people back to the village. "An old village often declines when many locals migrate to other places for work. To better protect them, we need to incentivize villagers to stay and continue contributing to local life, so that tourists can receive better service and local people can make money at home," says Huang.
Some folk customs have been retained and newly oriented toward tourism, offering glimpses into the lives of the ancient Huizhou people, for example, the sounding of the night watch in Xidi, or broadsword dancing in Xucun village, Shexian.
"These customs are revived as a demonstration for tourists, and to maintain the inheritance of traditional culture. This symbolizes the combination of intangible with tangible cultural heritage," says Zhang.
He further suggests that the old Huizhou villages explore and find their own unique, marketable themes. "Each of them should find a dominant local feature, whether it is tea, chrysanthemum or rapeseed flowers, and then make it the theme of the village, so that they can give full play to their distinctive cultural charm."