Cooking up a masterpiece
By Yang Feiyue | China Daily | Updated: 2023-02-06 07:52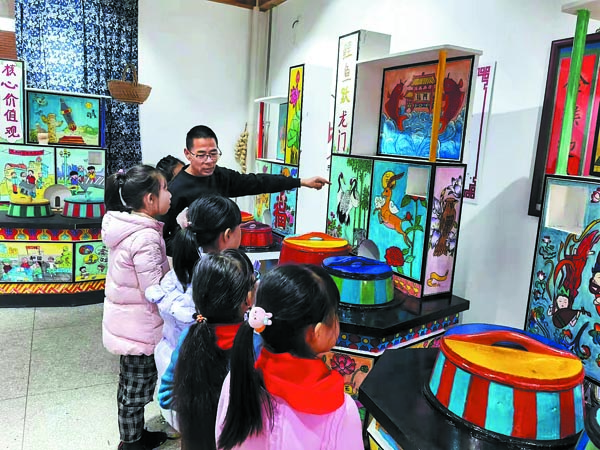 Decorative stove artwork attracts growing number of admirers, who relish the memories it evokes, Yang Feiyue reports.
An old wooden stove, bearing rich vivid images, took center stage at a village Spring Festival gala in Haiyan county, Jiaxing, Zhejiang province, in early February.
The images feature historical and legendary figures, fairy tales, animals and flowers, all of which are depicted in bright colors and have a way of claiming attention from admiring viewers.
"They all represent people's tribute to heroes and wishes for good fortune," says Zhao Shengbo, who created the zaotou (a kitchen stove) artwork.
The distinctive art form in Jiaxing was listed as a national intangible cultural heritage in 2011.
It was once common for farmhouses, especially those along the lower reaches of the Yangtze River, to have a zaotou that was painted with auspicious figures or floral motifs. Locals burned firewood and straw in it to cook, before gas burners or microwave ovens were available.
"Historical evidence shows the art has a history of at least 300 years," says Zhao from Haiyan's Tongyuan town.