Cooking up a masterpiece
By Yang Feiyue | China Daily | Updated: 2023-02-06 07:52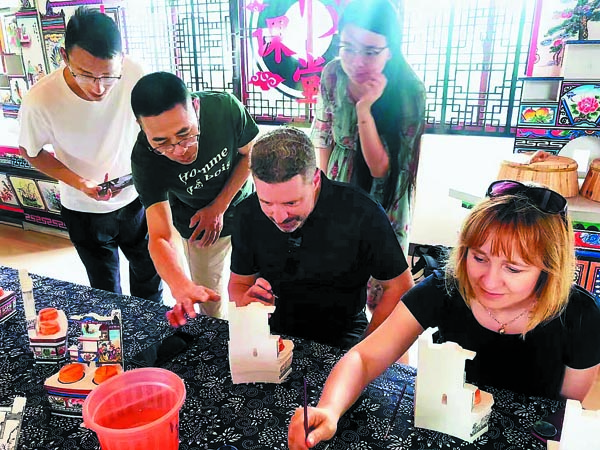 As people's aesthetic appreciation grew, watercolors were applied, mostly red, yellow and blue, the three auspicious ones to the Chinese people, he adds.
In modern times, acrylic pigments have taken the place of watercolors and become a mainstream ingredient to solve the color-fading problem, especially in a humid environment.
"But no matter what material is used, the stove painting is always symbolic and harbors good wishes for the owners," Zhao says.
Whenever Spring Festival arrives, Zhao is swamped with painting zaotou for rural households.
Although villagers have mostly moved into new houses and owned modern gas stoves, they've still been beating a path to Zhao's door, requesting his expertise, especially when some villages have recently upgraded the traditional zaotou into an electricity-powered stove for environmental protection.
"Most villagers are used to the old-fashioned cooking stoves, especially the sense of ritual they bring, so they are reluctant to change," he says.