Cooking up a masterpiece
By Yang Feiyue | China Daily | Updated: 2023-02-06 07:52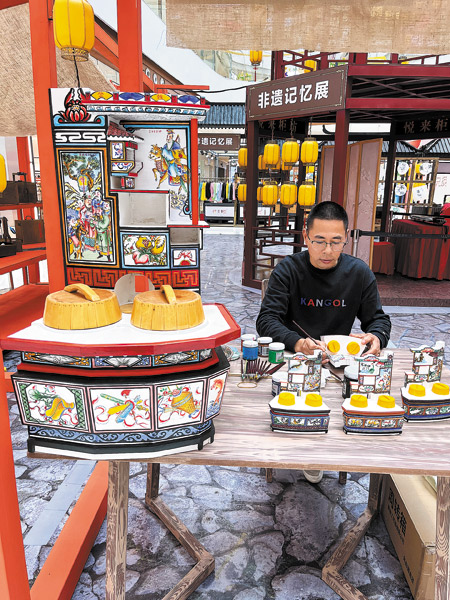 Most of those engaged in zaotou painting were bricklayers in rural areas where they were often hired by villagers to build a mud stove in their new home on an auspicious day and paint pictures on the stove.
Tools used to produce such art included a selection of brushes, rulers, and paint.
Folk craftsmen later also came to express life's passions through zaotou paintings.
They first whitewashed the mud-made stove with limewater, sketched out the patterns based on the shape of the stove, before applying the final coat of paint.
Zaotou paintings are usually in the shape of a square or rectangle, which represent a dignified and upright personality. The paintings depicting animals, the god of fortune, or a story, usually appear on the oven flue while flower patterns are placed at the feet and body of the stove.
"It was to highlight key parts of the stove and create a three-dimensional effect," Zhao explains.