Exhibition is picture of success
By Zhang Kun | China Daily Global | Updated: 2023-03-17 08:49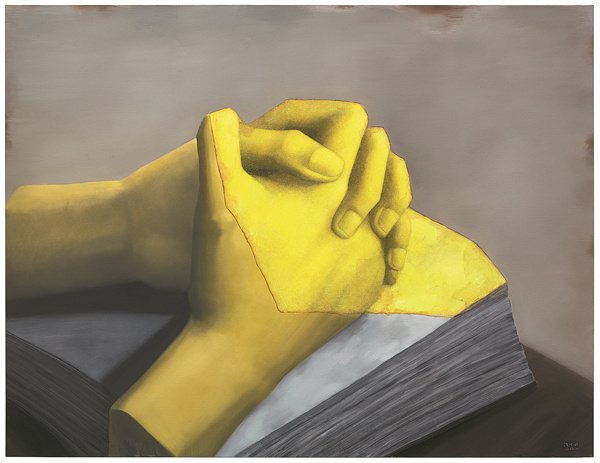 He chose it to express his fragmented ideas, and reflection on the flow of time.
Zhang, being an indispensable figure in contemporary art history, has created an imagery world of his own, says Li Jia, curator of the exhibition. Her intention was to build a channel that helps audiences to enter the artist's world, and hopefully find strength and consolation in art.
On exhibition are a series of 16 sketches entitled The Ghost Between Black and White, which Zhang created in 1984 when he was ill and hospitalized.
The nightmarish imagery inspired by his experience in the hospital at that time was in "parallel with the Mayfly series, although they are almost 40 years apart," says Wang Wei, founding director of the Long Museum. "They are an interior monologue in response to similar experiences in the artist's life, like an echo from the distant beginning of his creative path."