Exhibition is picture of success
By Zhang Kun | China Daily Global | Updated: 2023-03-17 08:49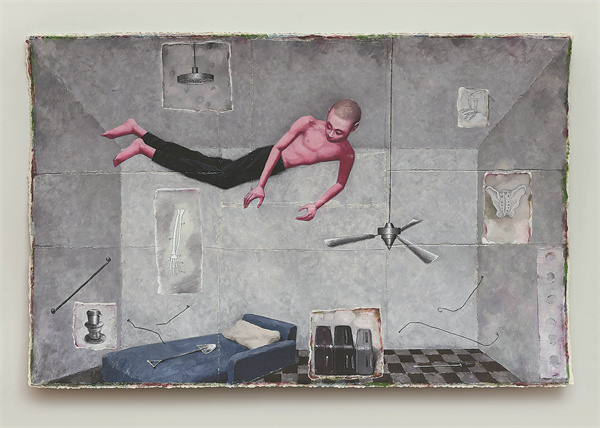 Born in Kunming, Southwest China's Yunnan province, in 1958, Zhang graduated from the Sichuan Academy of Fine Arts in 1982. His early paintings showed influences from German expressionism and surrealism, and in the early 1990s, inspired by a family photograph at his parents' house, he began to paint the series known as Bloodlines — Big Family.
These monochromatic and stylized portraits of Chinese families, reminiscent of old family photos in almost every Chinese household through the latter half of the 20th century, evoked a wide resonance, and won international recognition, when they were first exhibited at the Sao Paulo Biennial in 1994.
In 2006, at Sotheby's inaugural New York sale of Chinese contemporary art, one of Zhang's paintings of the Bloodlines — Big Family series soared to $979,200 from the estimated price of $250,000 to $350,000.
It is said that the sale marked the rise of contemporary Chinese art in the global market, and Zhang has ever since remained a prominent figure at art auctions from home and abroad. On Feb 22, a painting from the same series fetched 12.65 million yuan ($1.83 million) at an event jointly presented by two auction houses Yongle and Phillips.
While he was happy that his paintings have continuously been well received in the art market, Zhang says the auction price no longer has anything to do with him, because the paintings that are circulated in the market were created more than 10 years ago, and he has moved on.
"At first it felt novel and exciting, but then after years of ups and downs of the market, you would regain the peace of your mind, and go on with your work unaffected," he says.
"You can't possibly turn back to do more Big Family paintings just because the art market favored them.