Exhibition is picture of success
By Zhang Kun | China Daily Global | Updated: 2023-03-17 08:49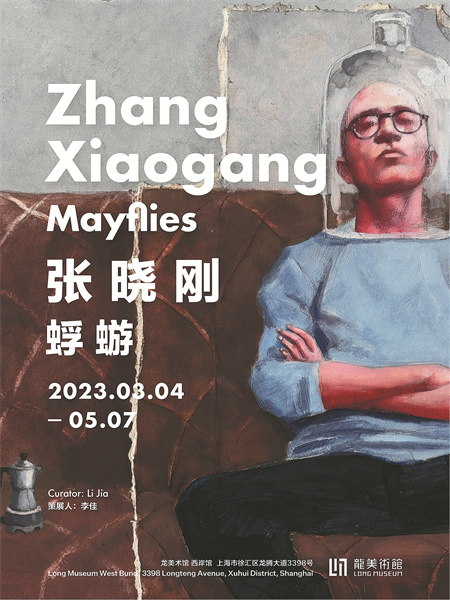 "Artists are always creating for the future. What matters is your work, and how you keep going forward."
Among his later oil paintings, the Stage and Light series are featured at the exhibition in Shanghai.
While echoing Mayfly Diary in terms of content, these two series form a stark contrast from Mayfly Diary in terms of size. Stage: Castle No 3 spreads 6 meters long. It takes on and develops the theme of unreal landscapes explored by Zhang in his work around 2008, according to curator Li.
"Incorporating partial elements from myth, imagination, fiction and reality, the artist has described his role as more akin to that of an architect, attempting to piece together from various components a kind of spaceship, a remote world in which the vastness of epic and the disorder of absurdity coexist to form a response to a well-known modern fable," she says.
If you go
Zhang Xiaogang: Mayflies
10 am-5:30 pm, Tuesday-Sunday, March 4-May 7.
Long Museum West Bund, 3398 Longteng Avenue, Xuhui district, Shanghai.
021-6422-7636.