Recovering a historical accessory
By Wang Qian | China Daily | Updated: 2023-03-18 09:21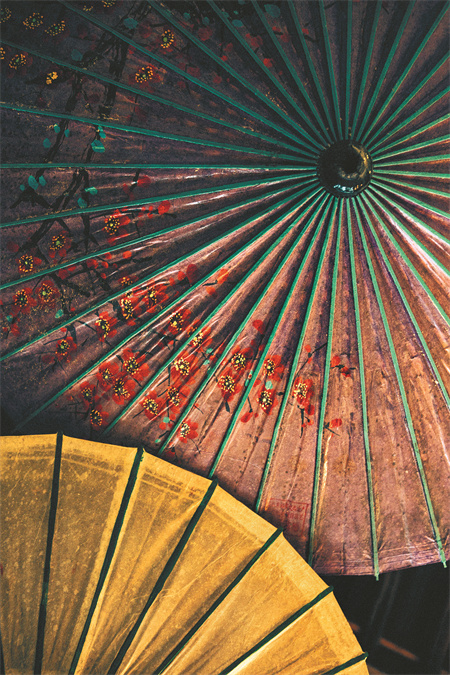 But Liu Youquan's plan played out as he had hoped. He was appointed manager of a paint factory that year, so he stored the umbrella parts at home where they sat for 24 years. Now retired, in 2006 Liu Youquan rekindled his passion for umbrella-making. He found four senior umbrella makers to help him revive the craft and he took on apprentices to carry on the tradition. Their average age is over 50.
In 2007, their efforts paid off when the provincial government listed the umbrella making technique as an intangible cultural heritage. However, Liu Youquan still worried about the future of the craft as there were only a handful of aging specialists left.
Liu Youquan didn't know that his revival of the craft had planted a seed in his grandson's heart. Graduating from Hangzhou Normal University in 2014 with a bachelor's degree in environmental design, Liu Weixue quit his job at a design company in Hangzhou and set up his own paper umbrella design studio in 2015.