Protecting undersea beauty
By Xing Wen | CHINA DAILY | Updated: 2023-05-24 07:42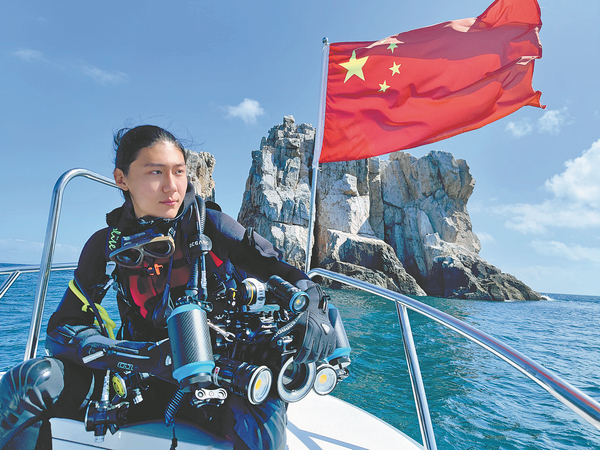 While pursuing his passion to protect corals, he met his life partner, Liu Xiwen, through their shared hobby of diving in Hainan.
"Unlike many young people who care about their outfit and appearance, he is solely focused on protecting corals," says Liu about Xu. "Despite his skin peeling from spending long hours in the seawater, his attitude is different from what I've seen in most young people in Beijing, and it's attractive to me."
The couple have been invited to share their stories in the recently premiered online program Burning Youth that aims to use documentary shorts and in-depth studio interviews to present the inspiring stories of young Chinese people from various walks of life.