Residents feel the benefits of hutong revamps
By Yang Feiyue | China Daily | Updated: 2023-05-24 08:13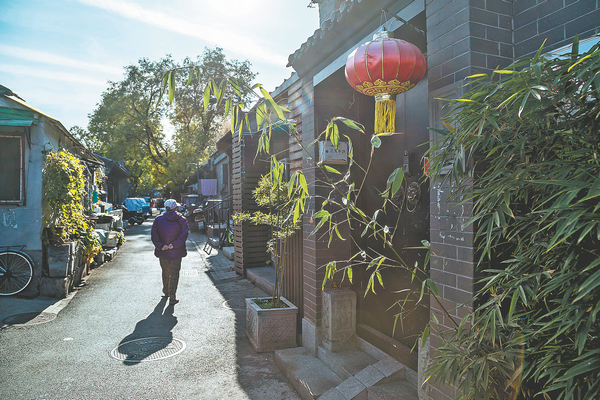 Beautification work in Beijing brings wide range of improvements
The first thing that Wang Caili does immediately after she gets out of bed in the morning is to check the fish tank in the courtyard of her home.
"I recently installed the tank, which houses various kinds of goldfish," said Wang, who has lived in Dongzhong hutong, or alleyway, in Beijing's Xicheng district for more than three decades.
She also grows several plants in the small open space, including orchids and Monstera deliciosa, also known as the Swiss cheese plant, which adds to the courtyard's beauty. "It is nice to wake up and see a small, delicate garden on your doorstep," Wang said.
Her family shares the courtyard in a classic hutong property with three other households, who have praised Wang's efforts to make the place more attractive.
Sitting in the courtyard, sipping tea and swapping stories about daily life have become an enjoyable routine for Wang's family and their neighbors.
"I feel that in this way we have grown closer to one another," said Wang, who owes her new relaxed lifestyle to significant changes that have taken place in the hutong neighborhood, especially in recent years.
In the past, residents in the area faced a rising number of illegal constructions and related clutter that reduced their living space.