Exhibition highlights early design innovation
By Wang Linyan | CHINA DAILY | Updated: 2023-05-26 07:36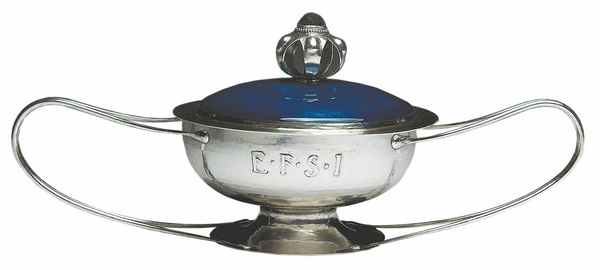 The proportion of Morris' work in the exhibition is modest, about 15 pieces out of roughly 125, but Donnelly says they are all significant works by Morris or by Morris& Co.
For example, there's an original Morris watercolor design for his Acanthus wallpaper, which is shown alongside the final printed product. Acanthus design and the Strawberry Thief textile pattern, which shows birds stealing strawberries, are among exhibits that demonstrate Morris' strength in using plants, flowers, birds and animals as inspiration.
Reviving craftsmanship is, arguably, the biggest contribution Morris made to the movement.
The printing block used to print the Strawberry Thief is exhibited next to a piece of the finished fabric to show the strong link between design, craft and production.
Another exhibit is the model carpet loom, which was used by Morris to teach people how to weave carpets.
"Morris presented it to the V&A himself. It's a really important object, as it helps people understand the production process and how he was directly involved in it," explains Donnelly. "He was very hands-on in teaching; he hoped to inspire people to make things."