Major MNCs see green space for development
China Daily | Updated: 2022-03-08 10:11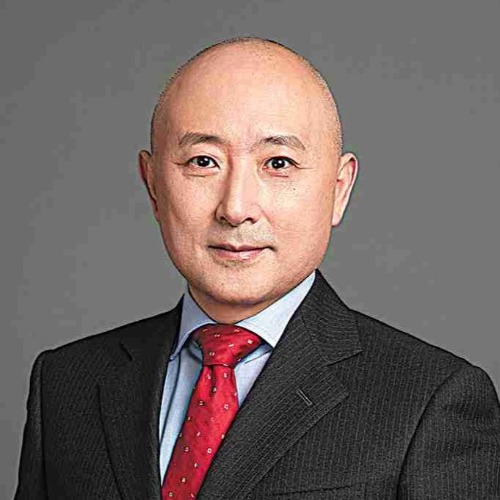 A1 Since entering China 16 years ago, Dassault Systemes' business has grown 22-fold, and we now have over 40,000 key customers, thanks to the Chinese government's efforts to optimize the business environment and promote high-quality development. The government's efforts to stabilize the industry, expand domestic demand and promote high-quality development will benefit Dassault Systemes and drive us to continue in-depth cooperation on digital transformation with our Chinese customers. We look forward to hearing about new supportive policies at the two sessions.
A2 During the 14th Five-Year Plan period (2021-25), Dassault Systemes continues to focus on China's high-quality development and sustainable green development strategy, and we are committed to "innovation for sustainable development". Dassault Systemes will be actively involved in helping China achieve its carbon neutrality goal by 2060, especially considering that the future market needs of various industries will focus on carbon neutrality and sustainable development, which require innovative technical support and are something that Dassault Systemes can provide.
A3 In 2021, Dassault Systemes maintained rapid growth in the Chinese market, with growth performance in double digits. Local government reports ahead of the two sessions, as well as other signals, suggest that stable growth is the focus for 2022, with new infrastructure, science and technology, and innovation remaining a priority. Dassault Systemes is optimistic about the future development of the Chinese market and is particularly positive about the resilience of China's industry chains, consumption growth potential and continued opening-up.
A4 This year, Dassault Systemes hopes to deepen cooperation with more Chinese companies, helping our customers use our solutions for full-life-cycle management, while also focusing on the digital upgrading of entire industry chains. China's industrial software market has multi-billion-dollar potential. Investment in software technology is needed in virtually all industries, including the automotive, aerospace, high-tech, industrial equipment and consumer goods industries we serve.
A5 In the past two years, the world has seen the resilience and innovative vitality of China's economy. We remain firm in our confidence in the Chinese market. External changes will not affect Dassault Systemes' investment plans in China. In terms of expanding employment, in addition to Shanghai, Beijing and Guangzhou, we have opened a new office in Shenzhen to enhance our footprint and capabilities to work with industries in the Guangdong-Hong Kong-Macao Greater Bay Area.